Main content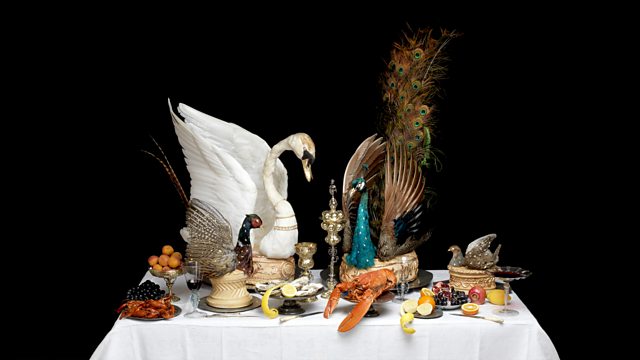 Feasting, fasting, hospitality and food security
Author Priya Basil and Victoria Avery from the Fitzwilliam Museum look at food, fasting and hospitality. Maia Elliott talks food security. Eleanor Rosamund Barraclough hosts.
Author Priya Basil and curator Victoria Avery look at food, fasting and feeding guests. Eleanor Rosamund Barraclough is their host as the FitzWilliam Museum in Cambridge opens an exhibition and Priya Basil publishes reflections on hospitality which link the free meals offered to all which is part of Sikhism to food clubs in Germany which have welcomed refugees. Maia Elliott of the UK's Global Food Security programme, describes her work to try to make future food supply more reliable for all. She describes her own food habits and the possible ways all of our diets might have to change in the future.
Be My Guest: Reflections on Food, Community and the Meaning of Generosity is out now.
Feast & Fast: The art of food in Europe, 1500 –1800 runs at the Fitzwilliam Museum in Cambridge until April 26th 2020 and features food creations and sugarwork from food historian Ivan Day.
Global Food Security publish their research here: https://www.foodsecurity.ac.uk/
You can hear more discussions about food by searching for
Free Thinking Food to hear philosopher Barry Smith and critic Alex Clark with Matthew Sweet https://www.bbc.co.uk/programmes/b08wn51y
The Working Lunch and Food in History https://www.bbc.co.uk/programmes/b0b7my5n
New Generation Thinkers Food: We Are What We Eat a Radio 3 Essay from Christopher Kissane which looks at Spanish Inquisition stews & Reformation sausages to pork in French school meals https://www.bbc.co.uk/programmes/b07xhr60
Healthy Eating Edwardian Style - an Essay from Elsa Richardson https://www.bbc.co.uk/programmes/p075d3hy
Producer: Alex Mansfield.