Main content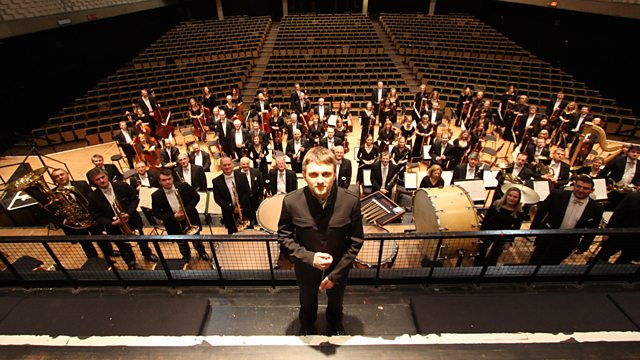 Naughty Limericks and Nutcracker Magic
Kirill Karabits conducts the Bournemouth Symphony Orchestra live in music by Shchedrin, Tchaikovsky, and Mozart's turbulent piano concerto in C minor with pianist Gabriela Montero.
Kirill Karabits conducts the Bournemouth Symphony Orchestra in music by two Russian composers. Rodion Shchedrin's highly spirited first concerto for orchestra, derives from an irreverent type of topical song, often danced and sung accompanied by a balalaika or folk accordion. We also have further dance inspired music in Tchaikovsky's sparkling Nutcracker Suite, which has entertained audiences for well over a hundred years with vivid depictions of a Sugar-Plum Fairy, and the Waltz of the Flowers.
Between these two lively Russian works, pianist Gabriela Montero joins the Bournemouth Symphony Orchestra for one of only two concertos Mozart composed in the minor key. The C minor concerto is rich, dark and brooding, and is the last work Mozart himself performed in public as a pianist. Upon hearing this work Beethoven exclaimed, "Ah, we shall never be able to do anything like that!"
Presented by Martin Handley, live from the Lighthouse in Poole.
Shchedrin: Concerto for Orchestra No 1 (Naughty Limericks)
Mozart: Piano Concerto No 24 in C minor, K.491
8.34
Interval music (from CD)
Anton Ferdinand Titz
Quartet in C minor (No. 4 of Six Quartets 1781)
Hoffmeister Quartet
8.55
Tchaikovsky: The Nutcracker Suite, Op 71a
Gabriela Montero, piano
Bournemouth Symphony Orchestra
Kirill Karabits (conductor)
Produced by Luke Whitlock
Featured in...
We broadcast more live and specially-recorded concerts and opera than any other station.