Main content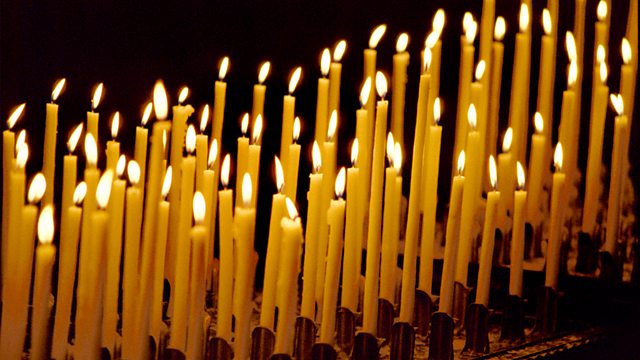 04/12/2019
Spiritual reflection to start the day with writer and broadcaster, Anna Magnusson
Script
Good Morning 
There's a word used in Africa which is difficult to translate into English.  Ubuntu.  I came across it in a vast covered market near Cape Town. I sat down at a big table with my coffee and cake and noticed a sign: 'This is an Ubuntu zone,' it read.  'Do the right thing.  Please give up your seat to someone who needs it more than you do.' 
In his theology of reconciliation, Archbishop Desmond Tutu said this about ubuntu:
 'It means you're generous, and compassionate. You share what you have.'   
I heard the word again when I met a white South African academic in the Eastern Cape. It's one of the poorest regions, in a country which is economically the most unequal in the world.   She's devoted the last 20 years to knocking down her university's ivory towers, and bringing communities together.  'We cannot exist separately,' she says, 'if we want to address our crises of health, education and housing.'  Her mantra is the declaration of the Australian aboriginal artist, Lilla Watson: 'If you've come here because you understand that your liberation is inextricably bound with mine, let's work together.' 
That is ubuntu.  Giving your seat up for someone is ubuntu.  Working for the common good is ubuntu.   In Desmond Tutu's words, 'It speaks of the very essence of being human.  We belong in a bundle of life'.  
Lord, help us to see the humanity that binds us, not the differences which separate us. Grant us open hearts and curious minds, we pray.  AMEN