Main content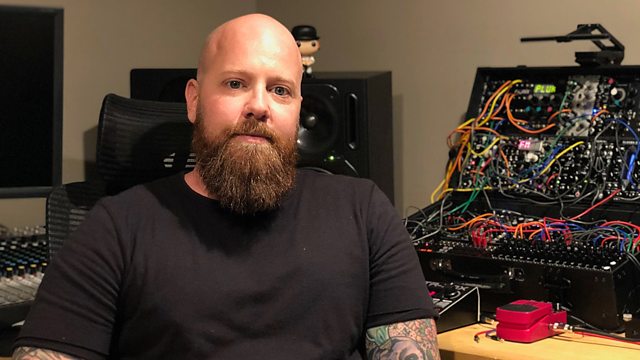 Innervisions
Trevor Dann meets visually impaired musicians finding ways to compose and perform in the age of screen-based music-making and hears about pioneering tech helping the brain to see.
Blind musicians have been no strangers to the concert platform and the studio - from St Cecilia herself (patron saint of music) to blues singers Willie McTell and Lemon Jefferson, from Ray Charles to Andrea Bocelli. But how do people who can't see make music in the era of composing and mixing via touch screens?
Trevor Dann meets the multi-ethnic UK-based Inner Vision Orchestra, DJ Monix, award-winning classical and jazz pianist Matthew Whitaker and the blues duo Innervision to hear about the creative brain's remarkable capacity to manage without sight and spatial awareness. Musicians and composers share their experiences and researchers explain the latest advances as listeners are taken on an audio journey into the dark.
DJ Monix, a 37-year-old New Jersey-based techno DJ, producer and podcaster, explains how he fills dance floors from Miami to Ibiza without ever seeing his audience.
Teenage keyboard sensation Matthew Whitaker discusses growing up in the era of touch screen composing and editing,
Innervision, a blues duo, talk about their secret language. Genene (she's black) and Sam (he's white) were born exactly one month apart in the same hospital and lost their vision at birth. They spent the first weeks of their lives together in the same intensive care unit and developed a musical bond which still flourishes.
Baluji Shrivastav OBE, founder of The Inner Vision Orchestra, the UK's only ensemble of visually impaired musicians, explains why the band plays in the dark to help sighted audiences experience the music exactly as the players do.
Dr Michael Proulx, from the Department of Psychology, University of Bath introduces his work on the vOICe sensory substitution device which is "helping the brain to see again".
A Folder & Co production for BBC Radio 4