Main content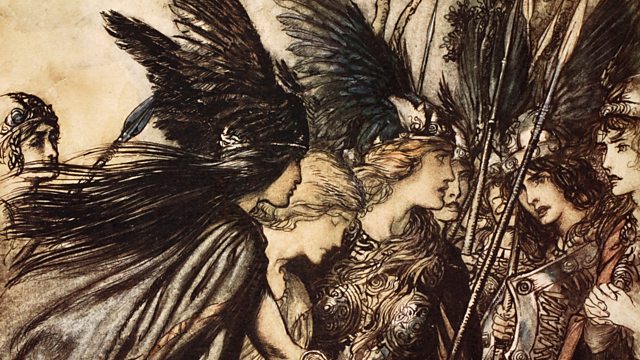 Wagner's Ring: an orchestral adventure
The BBC Scottish Symphony Orchestra with conductor Anthony Hermus perform music by Haydn and Ligeti and an orchestral piece made of music from Wagner's Ring Cycle.
The BBC Scottish Symphony Orchestra and conductor Antony Hermus present three orchestral works for orchestra, two of which derive from the operatic stage.
If the full 15 hours of Wagner's operatic Ring Cycle seem a bit much for a Thursday evening, then Henk De Vlieger has provided the answer in his 1-hour precis of the piece. It nevertheless highlights all the inherent musical drama in the form of what he calls 'an orchestral adventure.'
Before that, soprano Sara Hershkowitz joins the orchestra for Ligeti's 'Mysteries of the Macabre'. She is the sparkling coloratura virtuoso cruising the axis between nonsense and high satire in this music derived from Ligeti's absurdist opera, Le Grand Macabre.
And mysteries of a grand and philosophical nature open the concert: evoked in the portentous opening moments of Haydn's Symphony No 22 nicknamed, by some, 'The Philosopher.'
Recorded at City Halls, Glasgow
Presented by Jamie MacDougall
Haydn: Symphony No 22 'The Philosopher'
Ligeti: Mysteries of the Macabre
8.00 Interval
8.20 Part 2
Wagner (arr. de Vlieger): The Ring - An Orchestral Adventure
Sara Hershkowitz (soprano)
BBC Scottish Symphony Orchestra
Antony Hermus (conductor)
Featured in...
We broadcast more live and specially-recorded concerts and opera than any other station.