Main content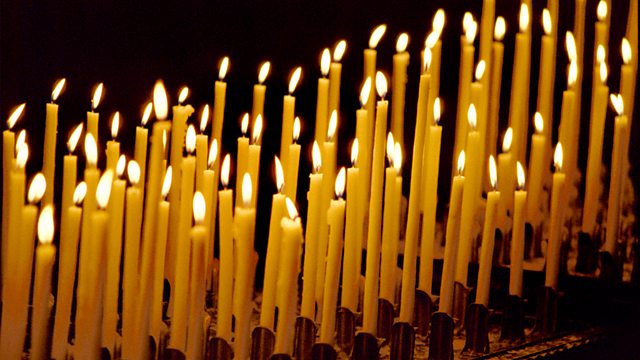 03/12/2019
Spiritual reflection to start the day with writer and broadcaster, Anna Magnusson
Script
Good Morning
I have a friend who's 92.  At the outbreak of the Second World War she was evacuated to Perthshire.   But not under the government scheme: instead, the headmistress of the girls' school where she was a pupil organized a private evacuation of the entire school, from the douce west end of Glasgow to two huge country houses in the small town of Auchterarder. 
These girls were lucky: they didn't have to wait alone at railway stations like the majority of young evacuees, gas masks and labels around their necks, waiting to be picked up by strangers, far from home and everything familiar.  The Glasgow schoolgirls were all together, with their friends.  But their headmistress never let them forget why they were there, and they had to do their bit for the war effort.  They made gauze swabs for the injured soldiers at Gleneagles hospital, up the road. They raised money through concerts, and spent long, cold hours in the fields in autumn picking potatoes. 
I've met and talked with many other women like my friend. They lost fathers and brothers, and experienced the privations of a country in turmoil.  They learnt resilience. So many of these elderly women have a hard-tried humanity and a perspective which draws me.  Their generation is passing – just as the men who fought and survived the war are fewer and fewer.  My own generation feels, in comparison, a slighter thing.   May we never forget them. 
Thank you, God, for that generation who endured the fiery trial of a world at war.  Bless and keep them, we pray.  Amen