Main content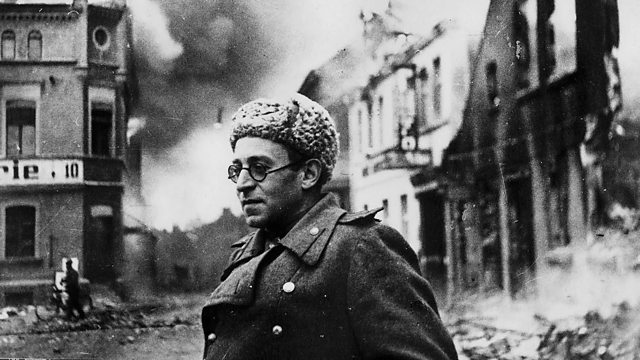 Historian Catherine Merridale chronicles the tortuous gestation of Vasily Grossman's Soviet masterpiece Stalingrad through the tortuous process of state censorship & interference.
At the end of 1950 a desperate Vasily Grossman wrote to Stalin pleading for assistance in bringing his great post war novel STALINGRAD to print. No answer was ever forthcoming-it would be another two years before anyone could read it. Historian Catherine Merridale chronicles the tortuous passage to publication of Grossman's novel ,dramatized this week on Radio 4, to reveal the insane complexities of Soviet censorship and the grim, even murderous, politics of a post war Soviet Union almost destroyed by war.
For Grossman, a hugely popular chronicler of the Soviet peoples struggle against the Nazis, the war had robbed him of his mother, brought mass murder to his fellow Soviet Jews and carried the promise of new freedoms once victory was secured. There would be no such outcome.
In the last year of the war it was announced Vasily Grossman's new project was to be a novel about the defining battle against fascism-Stalingrad. Grossman dedicated it to the 'nameless heroes who must not be forgotten'. He had already been at work on his novel for some 18 months. The next 8 years would see an increasingly maddening struggle to have his novel published. His efforts to see STALINGRAD to print coincided with the last great Stalinist purge and campaign of terror directed against Stalin's own Jewish population. The novel underwent endless revision, censorship and criticism before first seeing print in 1952.
Through Grossman's own tormented journey Catherine Merridale explores both the conception of a classic work of fiction, translated for the first time into English and now broadcast on Radio 4, and the turbulent, savage post war years of late Stalinism.
Reader: Anton Lesser
Producer: Mark Burman
More episodes
Previous
You are at the first episode