Main content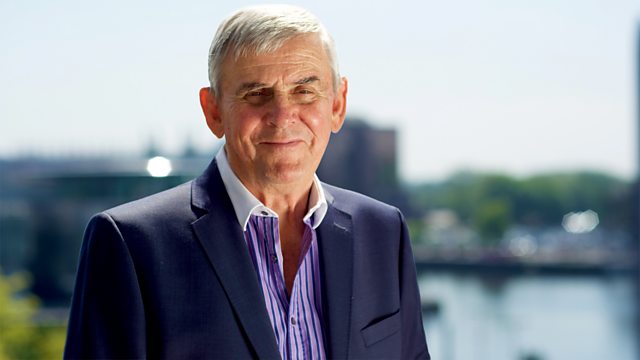 Rumi
Ernie Rea and guests discuss the appeal of the 13th century Persian poet Rumi in front of an audience at the BBC's Contains Strong Language Festival in Hull.
Who could have predicted that the 13th century Persian poet Rumi would have such a huge presence on the Instagram feeds of post-Millennials? Jalal ad-Din Muhammed Rumi, to give him his full name, was a Sufi master who wrote ecstatic mystical poems about joy and love and the search for divine truth. His poetry would literally move people to dance, which is where the notion of the 'whirling dervish' comes from. 800 years on, what is it about the poetry of Rumi that continues to strike a chord with so many today, including artists like Madonna and Coldplay's Chris Martin? For some, Rumi has been sanitised for a secular Western audience, but not everyone can read Persian.
Ernie Rea chairs a special discussion about Rumi's appeal, recorded at the BBC's Contains Strong Language Festival in Hull.
Contributors:
Narguess Farzad – Senior Lecturer in Persian Studies at SOAS University of London;
Alan Williams – Professor of Iranian Studies and Comparative Religion at the University of Manchester, who is currently translating the six volumes of the Masnavi;
Shaykh Paul Salahuddin Armstrong – Managing Director of the Association of British Muslims and member of the Naqshbandi Sufi order;
Jamal Mehmood - writer and poet.
Producer: Dan Tierney
Six things you might not know about chanting