Main content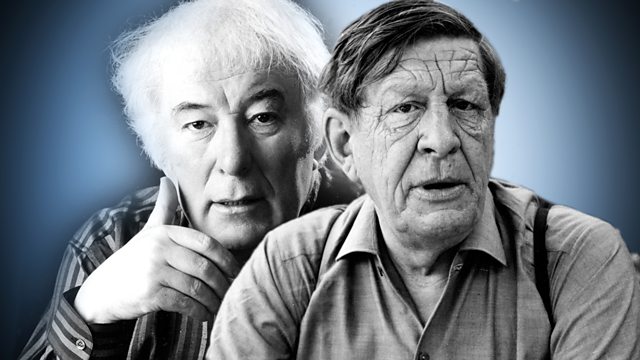 The Poetry Editor
Faber and Faber, 90 this year, is famous for its poetry list which was edited for years by TS Eliot. But what does a poetry editor actually do? Hannah Sullivan reveals the mystery.
The publishing house Faber and Faber, 90 this year, is famous for its poetry list - Seamus Heaney, Sylvia Plath, Derek Walcott, Philip Larkin, Marianne Moore, W. H. Auden and T. S. Eliot, who, as poetry editor, brought the work of some of these poets into the world. The poetry editor, then, has a significant role. Hannah Sullivan, winner of the T. S. Eliot Prize for her collection 'Three Poems', teases out what poetry editors actually do.
She talks to leading poetry editors today, Neil Astley of Bloodaxe; Parisa Ebrahimi of Chatto & Windus and Matthew Hollis, who now sits at Eliot's desk at Faber. They discover and nurture new voices, but also have to sustain their lists. Might there be figures so distinguished they are beyond editing? Paul Muldoon, who might fall into this category, argues no - he longs for the exercise of editorial authority. Is the relationship of editor to poet akin to that of doctor and patient? Is the editorial office like the confessional - strictly confidential?
Sullivan speaks to several leading poets - Simon Armitage, Paul Muldoon, Julia Copus, Sarah Howe and Kayo Chingonyi - about being edited, and hears from people at the beginning of their careers such as Phoebe Stuckes.
Sullivan wrote a wrote a book that focuses on 'The Waste Land' before Ezra Pound got at it, arguing, partly, against revision. With Matthew Hollis she looks at what Pound scored out with his red pencil, and his comments. And, in the archive at Faber & Faber, she looks at early correspondence with Seamus Heaney, revealing how the career of the Nobel Prize winner began with a poetry editor spotting a few poems in a magazine, and the handsome advance of £25.
Presenter: Hannah Sullivan
Producer: Julian May