Main content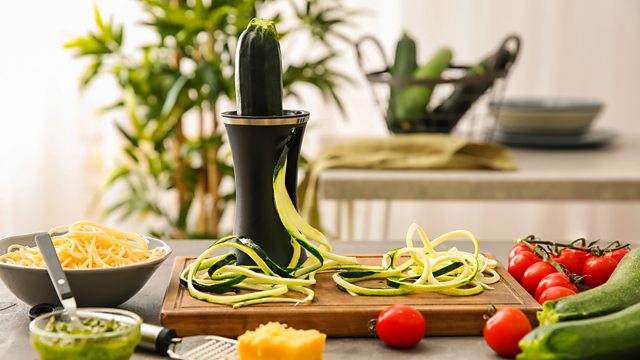 GP Crisis, Social Housing Cladding, Kitchen Gadgets
Why the job of a family doctor is now impossible.
How replacing cladding is heaping pressure on the social housing sector. The kitchen gadgets you don't really need.
Professor Martin Marshall, the new chair of the Royal College of GPs, explains why the job of the family doctor has become impossible to do full time.
Our reporter, Kevin Mousley, speaks to Mark Smith from the Man in Seat 61 website about how to do foreign holidays with a clearer conscience, by dumping the plane for the train.
We hear from the National Housing Federation on why it could take a decade until all the tower blocks owned by councils and housing associations are made safe, following the Grenfell fire tragedy. Our presenter, Melanie Abbott, speaks to experts at a housing conference in London called Homes UK.
Consumer journalist, Harry Wallop, reveals the latest trends in kitchen gadgets, including those that you don't really need.
We speak to the Head of Fraud Strategy at Santander about new research that four out of five young people under 30 have fallen for scams when they shop online, losing an average of £625 pounds.
Presenter: Melanie Abbott
Producer: Tara Holmes.