Main content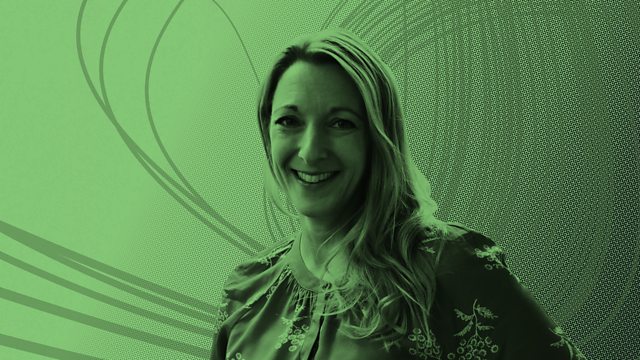 Inspiring musical characters revealed by flautist Juliette Bausor
Juliette Bausor opens up a selection of classical music from a flautist's point of view - revealing familiar and unfamiliar works in a new light.
After a flying start as a multi-competition winner, Juliette Bausor went on to become principal flute of the London Mozart Players and the Royal Northern Sinfonia, before taking up the first flute job in the London Philharmonic Orchestra. She is also a member of the group Ensemble 360 and regularly performs as a soloist with orchestras all over the world.
Juliette's choice of music today includes an ahead-of-its-time baroque battle scene, a moving miniature played by cellist Jacqueline du Pré and Keith Jarrett's unique take on Over the rainbow.
She also focuses on the importance of musical partnerships with a Brahms sonata played by two close friends. And how does conductor Vladimir Jurowski get a whole orchestra to adopt a tone of grim energy in Shostakovich's Sixth Symphony?
At two o'clock Juliette's Must Listen piece features a heart-melting trio of voices supported by Romantic orchestral writing at its finest.
A series in which each week a musician explores a selection of music - from the inside.
A Tandem Production for BBC Radio 3