Main content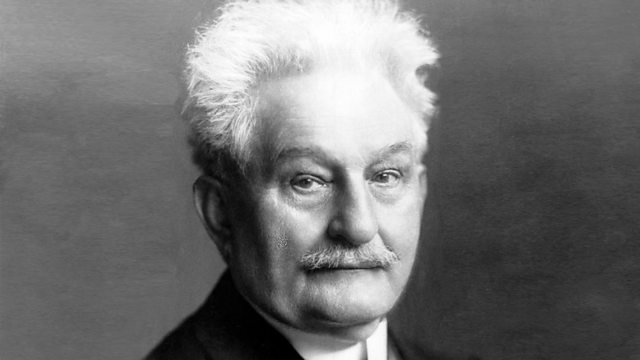 Dvořák, a mentor and a friend
Donald Macleod explores Janáček's friendship with Dvořák, with music from Janáček's first opera, Šárka and Sinfonietta.
Donald Macleod explores Janáček's friendship with Dvořák, with music from Janáček's first opera Šárka and Sinfonietta.
One of the most original voices of the twentieth century, Leoš Janáček was a composer, musical theorist, folklorist and teacher. Born in 1854 in the Moravian village of Hukvaldy, which was then part of the Austrian Empire, in his youth German was the language of government, education and social influence. Having returned from studies in Germany, Janáček made detailed studies of native folk song and spent years annotating the natural rhythms of the Czech language. He was to write all his works for stage in his native language. The range of his professional activities gave him a range of outlets to voice what quickly became a life-long commitment to Czech culture.
Janáček was a contradictory man, who spent much of his life feeling at odds with his circumstances. Through five of his closest relationships, Donald Macleod builds a picture of how his inner tensions found expression in his music. The longest and most fractured of his associations was with his German speaking wife Zdenka. After a shaky start, he grew very close to his daughter Olga, with whom he shared his love of Russian literature. His friendship with the literary collaborator Max Brod proved to be the turning point in his quest for professional standing, while his muse Kamila Stösslova became the joy and agony of his later, creatively enriched years. As a young man Janáček turned to Antonín Dvořák. They shared an interest in folk music, and the older composer proved to be a loyal friend and mentor.
It was when Janáček was in his twenties, studying in Prague around 1874, that he is thought to have first met Dvořák. Their association was to last until the older composer's death in 1904.
Suite for Strings, Andante con moto (3rd mvt)
Janacek Chamber Orchestra
Four male-voice choruses
Ȯ lásko (O, love) JW IV/17
Ach, vojna! (Oh to be a soldier) JWIV/17
Moravian Teachers' Choir
Lubomir Mati, director
Lachian Dances
No 1: Starodavny (Old-Time Dance)
Slovak Radio Symphony Orchestra
Ondrej Lenárd, conductor
Šárka (excerpt from Act 1)
Peter Straka, tenor, Ctirad
Eva Urbanová, soprano, Šárka
Prague Philharmonic Chorus
Czech Philharmonic Orchestra
Charles Mackerras, conductor
Sinfonietta
Czech Philharmonic Orchestra
Karel Ančerl, conductor
More episodes
Previous
You are at the first episode