Main content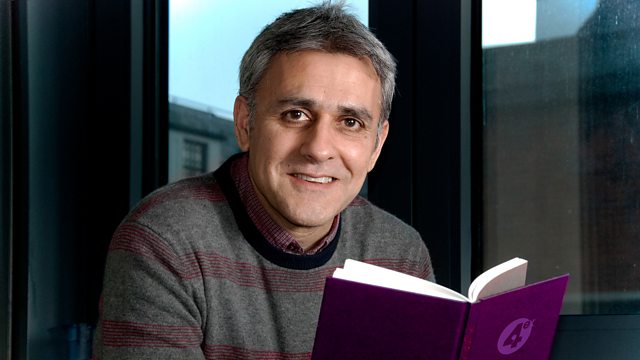 Man Versus God
Daljit Nagra chooses Man Versus God featuring Muhammad Iqbal's epic poem Shikwa. Presented by Seema Anand. From 2011.
Poet Daljit Nagra revisits the BBC's radio poetry archive and chooses Man Versus God featuring Muhammad Iqbal's Islamic poem Shikwa.
Storyteller Seema Anand explores Shikwa, one of the most famous and enduring works of Islamic literature. The poem is an audacious and heartfelt complaint in lyrical Urdu about all the many ways in which God has let Muslims down.
When it was first recited by Iqbal at a public gathering in Lahore in 1911, a fatwa was issued by Islamic scholars who were shocked by its seemingly outrageous impudence: here was Man daring to challenge the wisdom of God!
Like many works by Iqbal, the poem is presented as a dialogue between Man and God, a quite revolutionary concept in Islamic literature and with echoes of Milton's Paradise Lost. Iqbal felt strongly that Islam should be open to reform and questioning - and many of his ideas are as powerfully relevant today as they were 100 years ago.
Iqbal is often called the spiritual father of Pakistan for using poetry to raise self-awareness amongst Muslims in pre-partition India so that they would eventually rise up and seek a separate nation. His poems are still recited at social gatherings all across the Muslim world (Shikwa is now even available as an iPhone app) but his poetry has a much wider appeal than just for Muslims. It contains many universal ideas about the relationship between Man, Earth and Divinity which resonate to this day.
Seema Anand (who is not Muslim) is learning to translate the poem with the dream that one day she too will be able to recite it and bring it to new audiences in Britain. Despite the challenge of learning a poem in a language she barely knows and with intricate imagery and ideas drawn from earlier Sufi and Persian poets, it's something she pursues because she's convinced the beauty of the verse nourishes the soul.
Contributors: Professor Javed Majeed, Navid Akhtar
Readings by Sagar Arya, Saeed Jaffrey and Pervaiz Alam
Producer: Mukti Jain Campion
A Culturewise production for BBC Radio 4
First broadcast in 2011.