Main content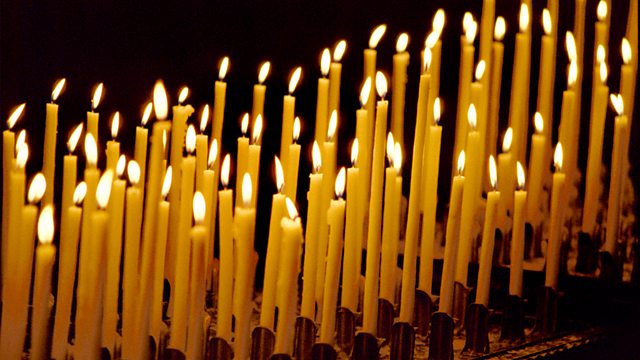 02/12/2019
Spiritual reflection to start the day with writer and broadcaster, Anna Magnusson
Script
Good Morning 
And so it begins.   Yesterday was the first Sunday of Advent, the start of the season of waiting and hoping.  The Light of the World is travelling towards us, rushing through darkness to illumine life and give birth to hope. The symbolism and poetry have a particular power in this season, when we're tilted away from the sun and the light is fading fast; when the skeletal trees and iron ground spell the falling and dying of life.  This is when the imagery, and the nurtured, treasured story of Advent, pull us into its arms. 
I remember the first Christmas Eve after my younger brother died.  I remember sitting at the bottom of the stairs beside my eldest sister and my mother, crying because I couldn't understand why we were having Christmas at all.  How could we have lights on the tree, a fire burning, carols playing on the record-player and Dad dressed, as he was every year, in his dinner suit - how could any of this have meaning when our brother had died? My mother, through her own terrible pain, asked me to try and understand that my father would not, could not bear a cold, bleak house on Christmas; would not, could not, diminish the light of my brother's life by mourning in darkness. 
So the Advent image of peering through the darkness for light and meaning, strikes deeply.  There can be no preparation for the losses and catastrophes of our lives.  Only the fierce hope that light will come. 
Today, bring light, God, we pray.  Bring hope in darkness, and cast out fear.  God with us, always.  Amen