Main content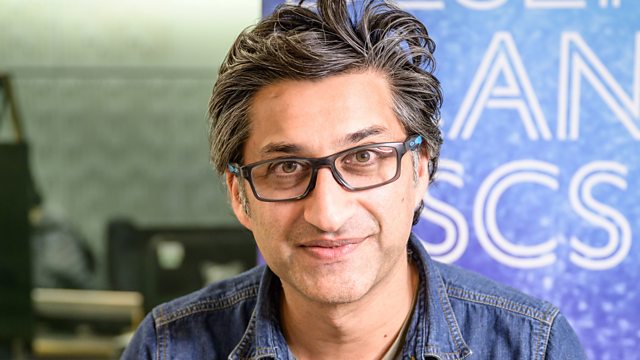 Asif Kapadia, film director
Asif Kapadia, film director, chooses the eight tracks, book and luxury he would want to take to a desert island. With Lauren Laverne.
Asif Kapadia is an Academy Award-winning film director, renowned for his documentaries about the musician Amy Winehouse, the Brazilian motor racing star Ayrton Senna, and the Argentinian footballer, Diego Maradona.
Born in 1972, Asif is the youngest of five children. His parents emigrated from Gujarat in the mid-1960s. His father's ambition to seek his fortune took the family to the US for a short time in the late 70s, but by 1980 they had returned to London. Asif grew up in Hackney, and describes his all-boys secondary school as tough. His mother was ill while he was taking his GCSEs, and he vowed never to sit exams again. At 17, he worked as a runner on a film and so enjoyed feeling part of a crew that he decided he wanted to make a career in the industry.
He studied film at the Newport Film School, going on to the Polytechnic of Central London where his graduation film, Indian Tales, was highly regarded. His 1997 Royal College of Art graduation film, The Sheep Thief, shot in Rajasthan in the Hindi language, won a prize at Cannes. He made two feature films, The Warrior which won two Baftas, and Far North, which was filmed close to the North Pole.
His first documentary was Senna, which was widely acclaimed and won two Baftas. Asif used the same collage technique - drawing on camcorder snippets, TV news, and entertainment specials – on Amy, his film about Amy Winehouse. It won an Oscar, a Bafta and a Grammy Award and surpassed Senna to become the highest grossing documentary of all time in the UK. His latest documentary is about the footballer Diego Maradona: he calls it "the third part of a trilogy about child geniuses and fame".
Asif is married to Victoria Harwood with whom he has two sons.
DISC ONE: Tears Dry On Their Own by Amy Winehouse
DISC TWO: Good Times by Chic
DISC THREE: Kabhi Kabhi Mere Dil Mein by Lata Mangeshka And Mukesh
DISC FOUR: Rebel Without a Pause by Public Enemy
DISC FIVE: No Good (Start The Dance) by The Prodigy
DISC SIX: Man With A Harmonica by Orchestra Ennio Morricone
DISC SEVEN: A Morte by Antônio Pinto
DISC EIGHT: Just by Radiohead
BOOK CHOICE: The Autobiography of Malcolm X, by Malcolm X and Alex Haley
LUXURY ITEM: A polaroid camera with film from the seventies
CASTAWAY'S FAVOURITE: Man With A Harmonica by Orchestra Ennio Morricone
Presenter: Lauren Laverne
Producer: Cathy Drysdale
Last on
Music Played
Amy Winehouse

Tears Dry On Their Own

Back To Black.
Universal-Island Records Limited.
7.

Chic

Good Times

100% Pure Groove 2.
Warner Music UK Limited.
3.

Lata Mangeshka & Mukesh

Kabhi Kabhi Mere Dil Mein

The Rough Guide To Bollywood.
World Music Network.
4.

Public Enemy

Rebel Without a Pause

It Takes A Nation Of Millions To Hold Us Back.
Rhino Records.
14.

The Prodigy

No Good (Start The Dance)

Their Law: The Singles 1990-2005.
XL Recordings Limited.
10.

Orchestra Ennio Morricone

Man With A Harmonica

Once Upon a Time in the West.
RCAS.
7.

Antonio Pinto

A Morte

Original Music From The Motion Picture Senna.
Decca (UMO).
17.

Radiohead

Just

The Bends.
Parlophone.
7.
Broadcasts