Main content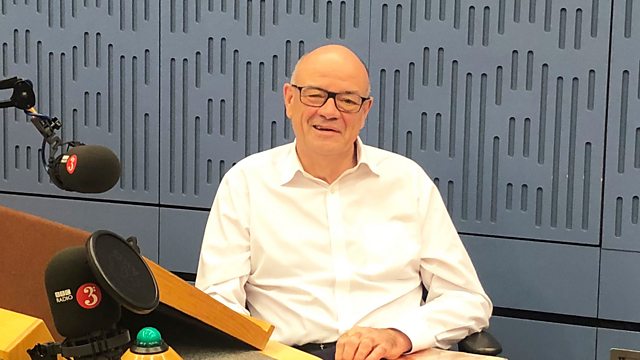 Nicholas Kenyon tells the story of classical music's authentic revolution, today focusing on the voice.
Nicholas Kenyon tells the story of classical music's authentic revolution.
Fifty years ago a revolution began in classical music. Back then, there was little doubt how to play a Mozart symphony or a Bach passion – it meant big symphonic forces, heavy textures, slow speeds and modern instruments. But then along came period performance: a new generation of musicians researched and revived period instruments, performance styles and forgotten composers. With lighter forces, faster speeds and new tools, they declared war on the interventionist musical culture of the mid-19th century. To start with, they were largely dismissed as eccentrics - Neville Marriner called them "the open-toed-sandals and brown-bread set" – and academics unable to play in tune. But throughout the 1970s and 80s they multiplied and gathered force. Along with the advent of the CD, their newfound repertory and fascinating new-old sound gave a boost to the classical recording industry. They overturned the way classical music was listened to and performed, making household names of musicians whose scholarly credentials became almost as important as their performing flair.
Nicholas Kenyon tells the story of that revolution, from the earliest pioneers to the global superstars of today. Across the series, he'll uncover the musical detective-work which went on in universities and rehearsal rooms, reliving the incredible vitality of the times through landmark recordings which took the musical world by storm.
Today's episode is all about the voice. How did the pioneers of authentic classical repertory create a vocal sound that was just right?
Handel: Ariodante - Dopo notte
Dame Janet Baker, mezzo-soprano
English Chamber Orchestra
Raymond Leppard, conductor
Monteverdi: Orfeo - Possente spirto
Nigel Rogers, tenor (Orfeo)
London Baroque, The London Cornett & Sackbut Ensemble
Charles Medlam & Theresa Caudle - directors
Handel: Messiah - But who may abide
Emma Kirkby, soprano
The Academy of Ancient Music
Christopher Hogwood, conductor
Charpentier: Le Reniement de saint Pierre
Les Arts Florissants
William Christie, conductor
Càrceres: Villancet: Soleta So Jo Ací
Monteserrat Figueras, soprano
Hesperion XX
Leonel Power: Sanctus
Gothic Voices
Christopher Page, director
Gibbons: Hosanna to the Son of David
Stile Antico
Vivaldi: Griselda - Dopo un' orrida procella
Cecilia Bartoli, mezzo soprano
Il Giardino Armonico
Giovanni Antonini
Haydn: The Creation - end of part 2 - Achieved is the glorious work
Gabrieli Consort and Players
Paul McCreesh, conductor
Mozart: Le nozze di Figaro, K492 - Act 4 end
Arleen Augér, soprano (Contessa Almaviva)
Barbara Bonney, soprano (Susanna)
Petteri Salomaa, bass-baritone (Figaro)
Håkan Hagegård, baritone (Conte Almaviva)
The Drottningholm Court Theatre Orchestra
The Drottningholm Court Theatre Chorus
Arnold Östman, conductor
Produced in Cardiff by Amy Wheel