Main content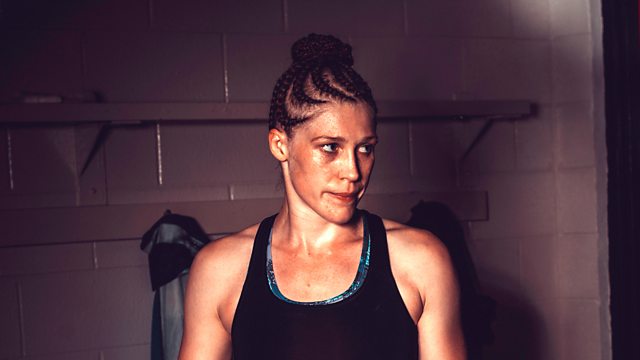 Hannah Rankin
Michael Berkeley's guest is world champion boxer Hannah Rankin, who balances life in the ring with life on the stage as a leading bassoonist.
Hannah Rankin grew up on a sheep farm near Loch Lomond. Earlier this year she made history by becoming the first Scottish woman to win a boxing world title when she became the IBO (International Boxing Organisation) super-welterweight champion. She's recently returned from winning her first big fight in America.
But, as she tells Michael Berkeley, she is just as likely to be found in the woodwind section of an orchestra as she is in a boxing ring, because Hannah is also a highly accomplished bassoonist. She studied at the Royal Scottish Conservatoire and the Royal Academy of Music, and now teaches in schools and performs with the London Sinfonietta, at the St Petersburg Ballet Theatre, and the London Coliseum. With her fellow Royal Academy of Music alumni she founded the Coriolis Quintet.
Known on the professional boxing circuit as the Classical Warrior, Hannah explains how she balances her two lives, in the ring and on the stage, and what it's like building up to a really big fight.
She chooses music by Mendelssohn and by Sibelius from early in her musical career, which reminds her of northern landscapes, and operas by Humperdink and by Tchaikovsky - composers who share her love of the bassoon.
And we hear music that transports Hannah back to summers shearing sheep on the family farm.
Producer: Jane Greenwood
A Loftus production for BBC Radio 3