Main content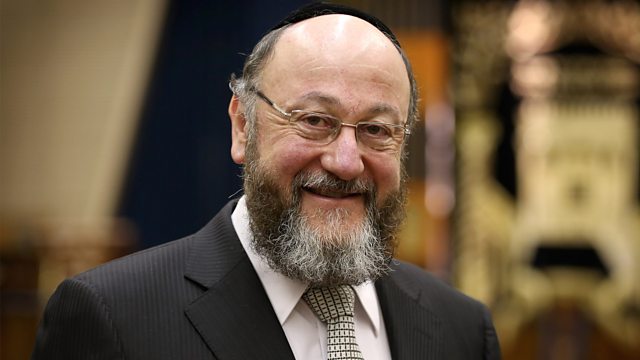 Chief Rabbi Ephraim Mirvis
What does Ephraim Mirvis' decision to enter the political fray so controversially this week tell us about the man?
In the headlines this week was Chief Rabbi of the United Hebrew Congregations of the Commonwealth, Ephraim Mirvis.
Just weeks before the general election he made it clear that he believed Jeremy Corbyn was unfit to become PM because of his record on dealing with anti-Semitism within the Labour party - though Mr Corbyn said the party had taken "rapid and effective" action.
Edward Stourton traces the Chief Rabbi's story, which begins with a childhood in apartheid South Africa. His tenure as Chief Rabbi has been marked by a few liberalising initiatives, which have ruffled feathers and caused some disquiet within the wider Jewish community.
But observers might wonder if the initiatives have gone far enough. He is used to controversy within his own community, but unused to being in the wider public's gaze.
So what persuaded Ephraim Mirvis to enter the political fray and what does his intervention tell us about the man?
Producer: Rosamund Jones