Main content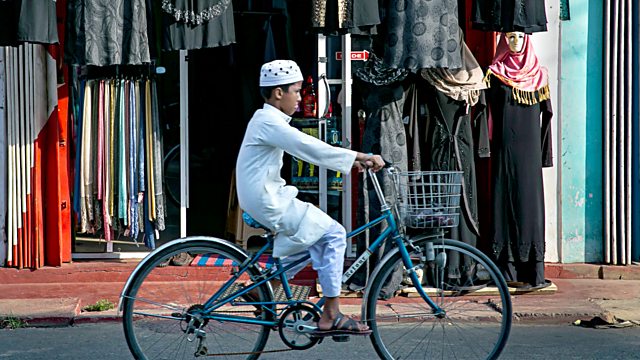 Shunned in Sri Lanka
On Easter Sunday, Sri Lanka was hit by a series of bombs detonated by Islamist militants. The attacks have led to a new wave of harassment against the country's Muslim minority.
Throughout Sri Lanka's decades long conflict, attention has focused on the confrontation between the majority Sinhalese and the minority Tamils. The country's Muslims, who are just 10 per cent of the population and see themselves as a separate ethnic group, have often been ignored. But that changed after this year's Easter Sunday attacks, carried out by a small cell of Sri Lankan Islamists, which claimed 250 lives. Since then many Muslims feel they have been demonised and ostracised. Our South Asia editor Jill McGivering has been in the main city, Colombo, to investigate.
Over the past few weeks there has been a fierce crackdown by the Iranian authorities on protests across the country. The number of fatalities keeps being revised upwards, but getting precise details is tricky when the Iranian government seems determined to keep outsiders and its own citizens in the dark. As Jiyar Gol explains, even under normal conditions, BBC Persian's journalists, who broadcast to 30 million around the world and inside the country, must resort to ingenious tactics to gather and broadcast the news. In the middle of popular unrest and a media blackout, their job is even harder.
Celebrations have been taking place in the Sudanese capital, Khartoum, after the transitional authorities officially dissolved the former ruling party of the deposed president, Omar al Bashir. Our former Sudan correspondent James Copnall went back to explore the changes and began in a girls' school in Khartoum. He found a new openness in almost every conversation and that newly gained freedoms have also led to a series of unprecedented street protests.
Protests are back again in the Georgian capital Tbilisi as thousands demand electoral reform. Recently police used water cannons to disperse protesters picketing the parliament building. Campaigners want a switch to proportional representation which they say would ensure a more democratic multi- party parliament. Since 2012 the country's legislature has been dominated by the governing Georgian Dream party. Rayhan Demytrie talks to those who fear that Georgia's fragile democracy may be at risk, thanks to one man -a billionaire with a James Bond style hilltop lair.
And how do you cover protests as a journalist when you are also pumping breast milk? Our South America correspondent Katy Watson needs to keep up the supply of milk for her new baby but she doesn't have an office job where she can plug a in pump and sit at a desk.