Main content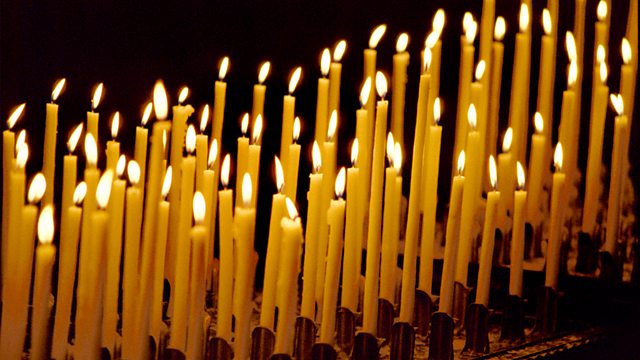 30/11/2019
Spiritual reflection to start the day with writer and broadcaster Anna Magnusson.
Script
Good Morning
Today is St Andrew's Day in Scotland.  As a child I don't remember associating Andrew with the disciple of Jesus: I just thought how lucky we were to have a patron saint with a good Scottish name!  I'd heard stories, at school probably, of exotic saints like Simeon the Stylite, who lived on top of a pillar in the desert.  And I vividly remember watching the Ingrid Bergman film about Joan of Arc, and shutting my eyes during the horrific burning at the stake. I thought saints were people from the past who lived strange lives and died terrible deaths.
I wonder now, I suppose, about the meaning of saints, about their significance. Andrew was a Galilean fisherman of first century Palestine, who brought his brother, Peter, to meet Jesus. He's mentioned several times in the Gospels, but his life and death are sketchy. The story of his crucifixion on an X-shaped cross emerged in the Middle Ages; it gave rise to the Saltire on Scotland's flag, but it's not historically certain.
Does it matter?  Not to me.  Somehow the intense glimpses of Andrew in the Gospels are enough. The ordinary working man who's looking for meaning and truth.  Who, from the moment he meets Jesus, is changed.  He leaves his old life for the unknown.  Andrew the brave, Andrew the seeker.  It's the essence of these sanctified men and women from the past that speaks still to heart and imagination.
Loving God, may we travel today in the spiritual company of the men and women who strove and sacrificed to show your love in the world.  AMEN