Main content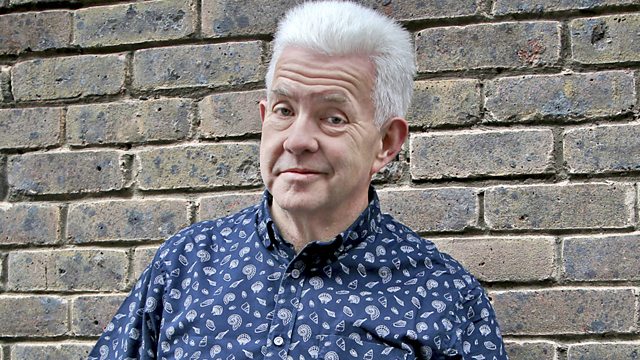 To the Circus
The Verb goes to the circus. Rosie Garland and John Woolf on the world of the Victorian circus.
This week The Verb goes to the Circus where it uncovers the darker side of the Victorian fair and the extraordinary language used to tell the stories of the living exhibits of the Freak Show with ringmaster extraordinaire Norman Barrett, historian John Woolf, writer Rosie Garland and poet Keith Hutson.
Presenter: Ian McMillan
Producer: Cecile Wright
Last on
Dr John Woolf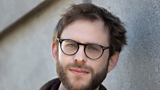 Historian and writer Dr John Woolf specialises in the Victorian period. His book 'The Wonders: Lifting the Curtain on the Freak Show, Circus and Victorian Age' (Michael O'Mara Books) examines the extraordinary stories of the people made into living exhibits in the Victorian freak shows: dwarves and giants, bearded ladies, and Siamese twins.  The Victorian Freak, John says, was a character constructed for the stage, where exploitation and empowerment went hand in hand.
Rosie Garland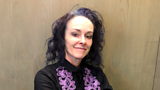 Rosie Garland writes long and short-form fiction and poetry. She also performs twisted cabaret as Rosie Lugosi the Vampire Queen which she say gives her licence to tease the audience and bring them back begging for more. Her 2004 debut novel 'The Palace of Curiosities' is set in the world of the Victorian freak show. For the Verb Rosie reads a specially commissioned piece about unrequited love set in the circus.
Norman Barrett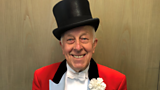 Norman Barrett is regarded as 'The World's Greatest Ringmaster'.  He made his professional debut in the sawdust ring at the age of twelve, and as a younger man he was a bareback rider, famous for his Ben Hur act where he would stand astride two horses while others ran in the opposite direction between his legs.  At the age of 83 Norman is still rolling them in at Zippos circus. The ringmaster, he says is a storyteller, whose job is to read the audience like a book.
Keith Hutson
Keith Hutson's collection of poetry 'Baldwin's Catholic Geese', published by Bloodaxe, explores the tragi-comic world of the music hall through some of its most beloved and well known variety artistes, as well as obscure and long forgotten acts, such Georgie Doonan whose performance consisted solely of kicking his own bum, which Keith explains, is not as easy to do as it might sound.  Keith has written for Coronation Street and for many well-known comedians.
Broadcast