Main content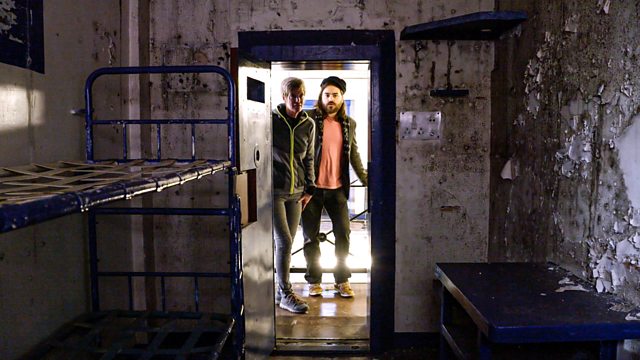 Barristers Sasha Wass and Jeremy Dein examine the case of a lawyer and First World War veteran who was convicted and hanged for poisoning his wife in the 1920s.
Top criminal barristers Sasha Wass and Jeremy Dein investigate a notorious arsenic poisoning which saw a distinguished lawyer hanged for the murder of his wife.
Hay-on-Wye, 1921. A First World War army major and lawyer, 53-year-old Herbert Armstrong, was arrested for the attempted murder of his business rival with an arsenic-laden scone. Within days, the body of Armstrong's 48-year-old wife, Kitty, believed to have died from natural causes a year earlier, was exhumed. She too had ingested arsenic.
Major Armstrong claimed his wife, who had only just been discharged from a psychiatric hospital, could have killed herself by consuming the chemical he had purchased to deal with a dandelion infestation in his garden. But, despite professing his innocence, Armstrong was found guilty of killing Kitty by a jury in only three minutes. He was sentenced to death and executed.
Now, almost a century on, Kitty and Herbert's granddaughter, Debbie, is determined to uncover the truth. Sasha and Jeremy examine forensic toxicology and nursing history in their attempt to determine whether Herbert Armstrong, believed to have been the only British lawyer to face the gallows, was wrongly convicted.
Credits
| Role | Contributor |
| --- | --- |
| Presenter | Sasha Wass |
| Presenter | Jeremy Dein |
| Producer | Clare Wales |
| Producer | Gary John Senior |
| Producer | James Pearson |
| Series Producer | David McConnell |
| Executive Producer | Mike Benson |
| Production Manager | Zlatina Rankova |
| Production Department | Michael Klokkos |
| Production Company | Chalkboard TV |