Main content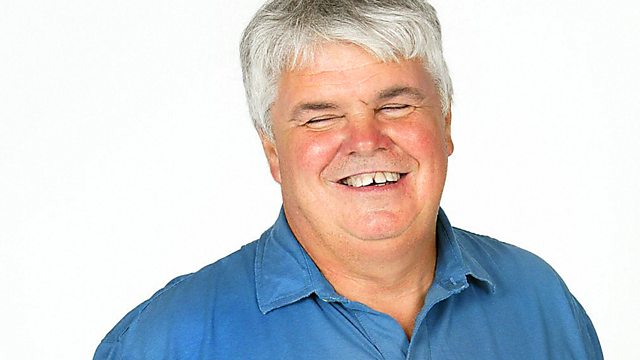 RNIB sells care homes and colleges
The RNIB is proposing to sell its remaining schools, colleges and residential care homes after taking the decision to close The Pears School in 2018. Peter White asks new CEO Matt Stringer how this fits in with its strategy for the future.
Presenter: Peter White
Producer: Lee Kumutat
RNIB sells care homes and colleges
Downloaded from www.bbc.co.uk/radio4
THE ATTACHED TRANSCRIPT WAS TYPED FROM A RECORDING AND NOT COPIED FROM AN ORIGINAL SCRIPT.  BECAUSE OF THE RISK OF MISHEARING AND THE DIFFICULTY IN SOME CASES OF IDENTIFYING INDIVIDUAL SPEAKERS, THE BBC CANNOT VOUCH FOR ITS COMPLETE ACCURACY.
TX:  26.11.2019  2040-2100
PRESENTER:          PETER WHITE
PRODUCER:            LEE KUMUTAT
White
Tonight, the Royal National Institute of Blind People's fight to steady the ship after what, by its own admission, has been a rocky few years.  A series of financial deficits and then an investigation last year by the Charities Commission into its safeguarding policies, leading to the RNIB's closing a residential school for visually impaired children with additional disabilities.
The RNIB acknowledged on this programme that it had let people down and it's been undertaking a thorough look at what its role ought to be for the future.  Some of the news is better – a 3.8 million surplus in its latest accounts – and a rebranding of the organisation with the strapline 'See things differently' – whatever that might mean, we will be asking that question in a moment.  But it's just emerged that the RNIB is selling Tate House Care Home in Harrogate, Kathleen Chambers House Care Home – that's in Burnham-on-Sea in Somerset – and Wavertree House Care Home in Hove.  It's also selling its remaining schools and colleges, so that's Loughborough College, Sunshine House School in Northwood and Three Spires Academy in Coventry.  So, where does this fit in with its strategy for the future?
Well Matt Stringer took over as chief executive of the RNIB in May and in our first interview with him I'm going to ask him – Why do this, Matt, and why now?
Stringer
Well the board of trustees a couple of years ago decided that we would transfer our regulated older people's care homes, I think it's critical to use the verb transfer here, from our management to other management.  I think the view, two years ago, was that we were running a few homes, maybe without the scale that would allow them to be great going forwards and that decision was taken two years ago.  So, I've come into the role, as you said, six months ago inheriting that strategy, that programme, I think it's the right thing to do because I think as an organisation we need to reach the majority of people in the blind and partially sighted sector and in running a few homes and schools and colleges are only touching a very few people and we think in transferring those to very, very strong providers, we'll be able to kick on in our strategy of actually providing greater services to the majority in the sector.
White
But when you say transfer, you do mean selling and you don't know who those providers might be do you, how do you know and who's going to buy them?
Stringer
Well the primary concern of the programme and I'm – it's been absolutely, sort of, main criterion that I have made sure is absolutely front and centre of the programme, is that we transfer them to providers who will maintain the service, and that's a critical thing – maintaining the service that we've provided over many years with lots of very diligent and committed staff that maintain the service so the residents, the pupils and the students will have an enduring service, very much in the image of what they have at the moment.  So, it's a transfer, it's not a sale.
White
But given their specialist nature, these schools and colleges, who do you see as potential buyers or people to whom you'll transfer – but they will be buyers won't they?
Stringer
Yeah, there will be a sale but when I say transfer in that it's not an exit or a sale to sell it for housing or anything like that.
White
But money will change hands?
Stringer
Money will change hands but the critical point is that we will transfer them to providers who will maintain the services, so…
White
But there aren't that many organisations around with this kind of specialist knowledge, are there?
Stringer
Well, we've had a good list, honestly Peter, of people emerging to show an interest in all of them…
White
Can you mention any names?
Stringer
I honestly can't, I mean really I can't, you know that would be inappropriate for me to do that.
White
How – one or many?
Stringer
Umm.
White
Because, I mean I'm not asking this just to wind you up, I'm asking you because I'm thinking who those people might be.
Stringer
No, there are a number of people.  I mean I won't put a number on it, I mean it's a reasonable field, you know, we are looking, I think, from a position of strength across a good field of providers.
White
But you said money would change hands, how much money are you hoping to make and save from these sales because, as I said at the beginning, money's an issue for you isn't it?
Stringer
Yeah it is, and money will change hands but it's not the primary concern is to optimise the return – as I say the primary concern is to make sure we look after those people who are currently in our establishments…
White
But it wouldn't necessarily be a criticism of you to say…
Stringer
No, no it wouldn't – well…
White
…because you need to think how do we spend the money for the best interests of the most people.
Stringer
Well this is the point, so I'm going to come on to say clearly we have a duty as a charity to get a fair value for it, so we will be doing that.  The Charity Commission will be, no doubt, keeping a close eye on us as we transfer the services and we will need to make sure to all stakeholders actually, which there are only one, that we can properly show that we got a fair price for…
White
Are you saying you won't do this if you're not satisfied that whoever you're transferring them to will be able to do the job?
Stringer
I think that's a hypothetical question…
White
It's not.
Stringer
…well it is because from where I sit today, I know we're in a position of strength with a good field.
White
These are very attractive properties and there are many other more lucrative uses to which potential buyers could put it, are you saying that you would actually turn them down if they came along with an eyewatering offer?
Stringer
I am saying that, yes actually.
White
This is, of course, about people…
Stringer
Indeed, yeah.
White
…as you said.  We've talked to most of the establishments which are up for sale or transfer, they all very politely referred us back to the London RNIB press officer, to whom we talk all the time of course…
Stringer
Indeed.
White
… and they declined to answer questions about how they and their residents felt about the sales.  This decision hasn't been that highly publicised, I mean we stumbled across it and saw no press release but we can hear the voice of a resident of the Tate House Centre at Harrogate, talking on a video, made for the RNIB about its residential homes.
Hansford
I'm Dorothy Hansford and I'm 92, I have to think, I've lived here for four years – Tate House – I'm very happy here.  They really do treat us as individuals and encourage us to do everything that we can do.  Tate House do arrange for me to get to things.  So, I go to the partially sighted centre in town twice a week.  They encourage, you see, things – we can walk around the garden and there are rails everywhere.  I'm very blessed at 92 still to be able to have an interesting life and I've done a lot more things since I came here than I did before.
White
Matt Stringer, listening to that, how do you think people like Dorothy will feel, I mean it is, after all, her home?
Stringer
No, it is and one thing to say Peter, we put a press release out last week and we've been very focused on making sure the communication to all the people involved…
White
Wasn't sent to us.
Stringer
Well it was put out generally but anyway I don't know about that.  But I think the critical point I'm trying to make here is myself and my executive team went out and personally did all the communication in the houses – I went to Kathleen Chambers House, I was at Loughborough – so we had executive teams in the houses talking to residents, relatives, staff, taking questions in an open ended fashion.  And I think the message for Dorothy and all the other residents is, as I said before, the primary criterion of this programme is to make sure that we absolutely transfer the services over, so that Dorothy and others enjoy a sort of seamless experience in the homes and don't see any diminution of service.  And the other thing I would just add is what we'll be doing, as the RNIB, is making sure that we have an ongoing close relationship with the new provider and making sure RNIB staff and volunteers appropriately are visiting and in those establishments to maintain a strong presence and provide point services to people that need them.
White
Just to be clear, on the website it said an update from the CEO.
Stringer
Okay, well, I apologise if we didn't explicitly send you the press release but I'm sure we – our intention was not to try and hide this away, it was to put it out into the open and here we are talking about it a week later, so we're not trying to shy away from this one.
White
How long have the residential centres and the schools and colleges known themselves and I guess, to be fair, how long have the residents known?
Stringer
We have – we've been speaking to all the managers of the establishments for many months, to make sure they have a hand in the shape of the programme, in the comms and clearly talking to them about some of the providers emerging and showing an interest in their establishments.  So, we've very much been working with the management teams locally on all the establishments for many months.  There's no great time, clearly, to sort of surface with the news and we felt that we were at a time in the programme that we knew more about the likely direction of travel and how long it would take, that it was now the right time to talk to people.
White
It wasn't in the annual report.
Stringer
Well, no, the annual report was last year, so we probably wouldn't have put it in the annual report but, as I say, I think we weren't…
White
It was only recently published.
Stringer
Well the report is for last year's activities, isn't it, so that would finish at the end of the March, so whilst…
White
But you did talk a lot about your plans, your vision, what you thought the organisation was going to be, there was no mention of selling residential homes and schools.
Stringer
Well two things.  So, the annual report considers last year's activities, clearly this was not appropriate to put it in the annual report.  And, as I said, the timing was right in the last couple of weeks to go public with the news and, as I say, put a lot of focus into making sure there was that sort of personal contact on the ground.
White
You say this decision has been taken after careful consideration – that was said in your message – isn't this really a direct reaction to the fallout from the closure of the Pears Centre in Coventry, where the RNIB's ability to safeguard pupils was called into question and the Charity Commission suggested that you might lose, at the time, your registration to run residential care facilities – that's what this is about isn't it?
Stringer
It isn't actually because the decision was taken in 2017, before the Pears Centre issues emerged, and clearly the Pears Centre, we're very apologetic about what happened there and that led to that centre closing in November 2018.
White
What did the Charity Commission's statutory inquiry into the RNIB's residential facilities, after the closure of the Pears Centre, what did that report – because at the time of your annual report it was still sitting – and what's been done as a result of what they said?
Stringer
Well, clearly, the work on the Charity Commission's statutory inquiry is still sort of going on, they haven't published yet, we're working very…
White
Do you know what they're saying?
Stringer
Well I have clearly in my time here sort of picked up accountability for that and we have a positive professional relationship with the Charity Commission and working to a publication date.
White
I mean are you jumping as far as residential centres are concerned before you're pushed?
Stringer
No, there's been no push by the Charity Commission or encouragement by the Charity Commission to dispose of our – transfer our establishments, that really hasn't been the case.
White
So, just to look more broadly at your plans, it's no secret that the RNIB is looking at every aspect of what its role should be in the future and how it can make the most effective use of its finances, after that succession of annual losses.  As the new CEO, you've now had a few months to look at the situation, what conclusions have you come to about what the RNIB's role should be and how it maybe might change?
Stringer
We do a lot that I'm inordinately proud of.  I've come in and I've spent a lot of time in six months consciously getting around the organisation and not just sitting in Judd Street in London but getting around our services and devolved nations.  We do some fantastic things.  Every week we are improving the lives of thousands of people.  Our sight loss advice service touches about 50 plus thousand people a year.  This year we'll have about 60,000 people who will be helped by an eye clinic liaison officer in hospitals and I've visited many of those.  We have 1.4 million talking books that go to customers, about 50,000 customers buy products from an RNIB shop to improve their lives…
White
And many of our listeners would acknowledge many of the things that you've said and have benefited from them.  I guess the question, in a way, is can you do all of them and have you decided what you can continue with?
Stringer
Well there are more people out there, I think, that we can help through the services the RNIB offer, so all those impressive stats, I've just given you, are great but I think they're a start and I think part of what we need to do is have a bit more insight into the community and to make sure that we are curating goods and services to put in front of more people and investing in different ways that we can put those services in front of people through increasing digitisation, for example, and those sorts of things.  So, I don't think it's necessarily stopping a lot of things than what we do, we'll trim some things I think but actually I think we do a lot of very good things and we could actually advance those and put those in front of more people.
White
It might be argued, of course, that you could do more because you're going to be given some freedom by the money that you will release from running the residential care homes, have you seen things that you would like to see more?  So, you've closed care homes, you've closed schools, they're expensive to run with the best will in the world, this releases money.
Stringer
It does and I think we need to invest a bit more money into our digital platforms and our sort of knowledge and management of customers and so we can understand who's out there, what they need and do a better job of touching them, so I think there's some investment in our digital platforms that we need to make to move the organisation on to be a little bit more advanced in that field.  So, yes, certainly there are things there that we can invest in, where we've got great things that we do now, we're not fully optimised and we could do a whole lot more with a bit of investment.
White
The RNIB has rebranded itself with the phrase 'see things differently' what does that say, what do you want that to say because it could appear rather vague?
Stringer
What the strategy was trying to do last year, when that rebranding was done, was I think to try and get people to see the person not the sight loss, to try and humanise it a bit more and make the point that people with some sort of visual impairment are absolutely normal contributing members of society, clearly, and we wanted to people to see that as opposed to seeing the condition as a primary thing.  So, I think that campaign, I think, has gone down very well actually and was well timed to coincide with our 150th anniversary.
White
Wouldn't that be more convincing if the RNIB demonstrated that faith in blind people's abilities by employing more of them?
Stringer
Well we employ quite a lot of people in the RNIB who are…
White
What is the figure, that isn't mentioned in the annual report either?
Stringer
It's about 10% of the workforce at the moment.
White
Is that high enough?
Stringer
Probably not, I mean I think one of the things I've been pushing in my six months has been around employment, not just with us but also trying to build a campaign, that we're going to do next year, which is trying to get businesses and other sort of partners engaged in the employment opportunity of taking visually impaired people into work, which clearly is a problem in society, not just for us.
White
I mean are you a bit embarrassed, to be honest, about that figure – that 10%?  I mean you are the organisation which is telling other organisations that they ought to be employing more visually impaired people, you provide facilities so that you can advise people about getting jobs, it would be much more convincing if that figure was a good deal higher wouldn't it?
Stringer
Clearly, we should be pushing for it to be as high it can be.  I mean in my time, as I say, I put my shoulder to the wheel on employment as a theme because I think there is a big challenge in society generally for employers not to consider people across the spectrum of disability actually, slightly carelessly, and I think we could work hard with businesses to make the point about how much talent they're missing out on.  Internally, yes, you're right, we should be an exemplar.  We've set up in my time a new accessibility forum to make sure that we are beyond reproach when it comes to how we employ people and induct people and that's partly the physical environment, we've just refurbished – a lick of paint – our office but, as I say, we've done a lot around visibly better standards to improve the environment for blind and partially sighted people…
White
Weren't you surprised to take over an organisation where you still had to do this, where this work had to be done, this should have been happening for years shouldn't it?
Stringer
Well you'll have to ask previous regimes but I mean all I'm doing is sort of playing what I find and there's lots of people at the RNIB who've done a brilliant job for many years and supported the principle of employment, I think it's just timely that we sort of go again.  Clearly, a new CEO would come in and find some things to do.
White
Is the financial situation really what you've been brought in to?  You come from a commercial background; you would be expected to know about money.  Is that really what you're there to do?
Stringer
Honestly, I don't think that is, I mean I – been used to running the numbers at businesses, yes, but I mean I think that's just one strand.  I think, as I say, having some ideas on how we take our excellent services that we offer at the moment and are able to put those in front of more customers, through knowledge of the customer, I think is also a strand that was probably a good part of my background.
White
How easily do you think retail experience transfers to the charitable sector?
Stringer
Well I mean I think general commercial experience I think gives you – to your previous question – gives you I think skills and experience at managing some generic things like finance and sort of making sure that is well – well run.  I think retail, particularly, I think you're used to running a dispersed workforce, often in hundreds of stores, most people are not in the main office and therefore getting out and about to go and visit and see what's going on, on the shop floor, as it were, I think is an important skill in our organisation where the minority of our team are based in London, or based in a sort of central office, and most people are out in dispersed services and we have two and a half thousand volunteers as well.  So, I think that ability to understand a dispersed organisation and be able to sort of communicate to it, I think is a transferrable skill from retail.
White
Matt Stringer, the RNIB's new CEO.  Your comments please.  You can call us and leave a message on 0161 8361338.  Email intouch@bbc.co.uk or go on our website, that's bbc.co.uk/intouch from where you can also download tonight's and other editions of the programme.
From me, Peter White, producer Lee Kumutat and the team, goodbye.