Main content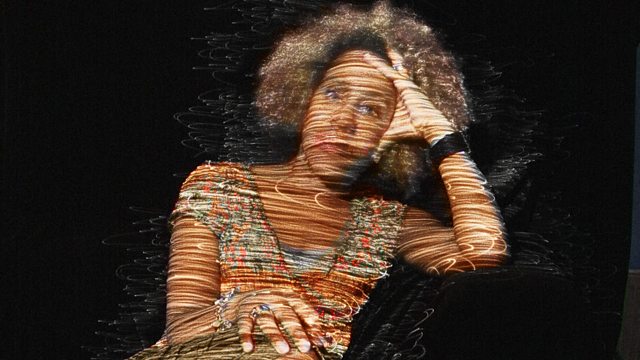 A Racist Music
Errollyn Wallen explores and challenges the legacy of John Powell (1882-1963) – a once-celebrated composer whose racist politics scarred the lives of generations of Americans.
Errollyn Wallen explores and challenges the legacy of John Powell (1882-1963) – a once-celebrated composer whose racist politics scarred the lives of generations of Americans.
John Powell (1882-1963) was one of the most celebrated American composers of the early 20th century: his "Rhapsodie nègre" for piano and orchestra was the most-performed concerto of the era, after Gershwin's "Rhapsody in Blue". Performed from Carnegie Hall to London to Berlin, Powell's music blends the lush harmonies of the late Romantic era with folk tunes and even early jazz: a missing link between the early Americana of Edward MacDowell and Amy Beach and the Roaring Twenties modernism of Gershwin and Copland.
Yet you'll find barely a mention of John Powell in most music textbooks.
Because Powell was also one of the most infamous – and horribly influential – racist ideologues in music history. A composer who didn't just hold repugnant white supremacist views, but used his own compositions and work as an ethnomusicologist to articulate them, and who used his position as a major cultural figure to help personally secure the passage of one of the most poisonous racist laws of the 20th century: America's 1924 Racial Integrity Act.
In Powell's native Virginia – from the archives of Charlottesville's University of Virginia to the bucolic Blue Ridge Mountains – we discover that more than half a century after his death, Powell's social, musical and ideological legacy continues to scar the lives of musicians today.
---
This is a story that challenges our romanticised idea of American music history – a story often told of cosmopolitan cross-fertilisation, Dvorak's "New World Symphony", of jazz, Gershwin, and the Harlem Renaissance. But it's also one whose central, disturbing idea – of a white cultural supremacism – still plays out in British music. As we unravel Powell's story, Errollyn discusses the challenges that continue to face musicians of colour – and the structural racism that classical music still seeks to dismantle – with a generation of young musicians, including composer Daniel Kidane, cellist Pete Yelding and oboist Uchenna Ngwe.
Musicologists Bonnie Gordon and Philip Ewell explain how Powell's unquestioning championing of white music above all others continues to play out in insidious and powerful ways in the 21st century. Powell may be dead, his virulent racism espoused by fewer people now (we can hope), and yet it's lazy – and dangerous – to cast this as a story from the past: Powell's legacy is a conversation with the present.
Bonnie Gordon explores how Powell's cultural racism played directly into the horrific tragedy in Charlottesville in 2017, when an anti-fascist protester was killed at a white supremacist demo. Meanwhile Philip Ewell powerfully unravels what he describes as the "white racial frame" of the way we consume and talk about classical music, and how it's inescapable even in 2019.
Archivists Molly Schwartzburg and Ellen Welch take us through Powell's papers, bequeathed to the University of Virginia after his death in 1963, and the challenges of curating his legacy. (With thanks to University of Virginia scholar Aldona Dye and Appalachian folk music expert Ted Olsson).
And what of Powell's compositions? Pianist Nicholas Ross describes his ethical struggle with Powell's piano pieces, having discovered them by chance in archives two decades ago. Having fallen in love with the notes on the page, he was appalled to discover the ideology of its composer. He takes us through some of Powell's piano works as we grapple with the question of whether any musical value is worth hearing in the context of the creator's wider views - especially when, as journalist J Lester Feder explains, Powell's most famous works were explicitly created to musicologically demonstrate the "superiority" (as he saw it) of white people.
Producer: Steven Rajam
An Overcoat Media Production for BBC Radio 3
Last on
Broadcasts