Main content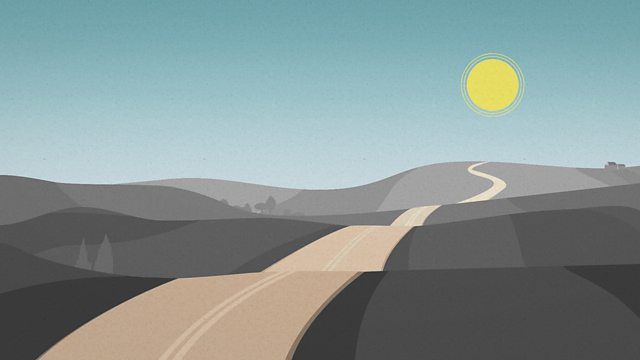 George Eliot's World
George Eliot's novels, letters and journals read by Fiona Shaw, Ellie Kendrick and Philip Bretherton with music including works by Liszt, Handel, Clara Schumann and Tchaikovsky.
This special edition of Words and Music is inspired by the novels, letters and journals of George Eliot, as well as responses to her and her work from the likes of Henry James and Virginia Woolf. The readers are Fiona Shaw, Ellie Kendrick and Philip Bretherton and the music is what she might have chosen to listen to work by Clara Schumann, Bach, Liszt, Haydn, Handel and Purcell.
George Eliot played the piano all her life, was passionate about music and alludes to it many times in her novels and diaries. In her journal she talked of 'music that stirs all one's devout emotions blends everything into harmony – makes one feel part of one whole, which one loves all alike, losing the sense of a separate self'.
She knew and was friends many composers including Richard Wagner, Franz Liszt and Anton Rubenstein. In 1854 Eliot was travelling across Europe and met a famous pianist and composer in Weimar. It was Clara Schumann, described by Eliot as 'an interesting, melancholic creature'. In Eliot's novel, Daniel Deronda, she quotes from Rossini's Otello, where he set to music Dante's words:
Nessun maggior dolore
Che ricordarsi del tempo felice
Nella misseria
There is no greater sorrow than to recall happiness in the midst of misery.
Producer: Fiona McLean
Music Played
Timings (where shown) are from the start of the programme in hours and minutes
George Eliot

Daniel Deronda, read by Ellie Kendrick

George Eliot

Woman in France, read by Fiona Shaw

George Eliot

from Silas Marner, read by Fiona Shaw

George Eliot

from Middlemarch, read by Ellie Kendrick

Simone de Beauvoir

Memoirs of a Dutiful Daughter, read by Fiona Shaw

George Eliot

from The Mill on the Floss, read by Ellie Kendrick

George Eliot

Letter to Maria Congreve, read by read by Fiona Shaw

George Eliot

Mr Gilfil's Love Story, read by Ellie Kendrick

Henry James

Letter to his father, read by Philip Bretherton

Lady Ritchie

On George Eliot, read by Ellie Kendrick

W.L. Courtney

on George Eliot, read by Philip Bretherton

George Eliot

from her Journal, read by Ellie Kendrick

George Eliot

from Self and Life, read by Ellie Kendrick

Edmund Gosse

Edmund Gosse on seeing George Eliot, read by Philip Bretherton

George Eliot

from Daniel Deronda, read by Fiona Shaw

George Eliot

On Finishing Middlemarch, read by Fiona Shaw

George Eliot

from Middlemarch, read by Ellie Kendrick

George Eliot

After finishing Middlemarch, read by Fiona Shaw

George Eliot

from Middlemarch, read by Ellie Kendrick

Virginia Woolf

George Eliot, read by Fiona Shaw