Main content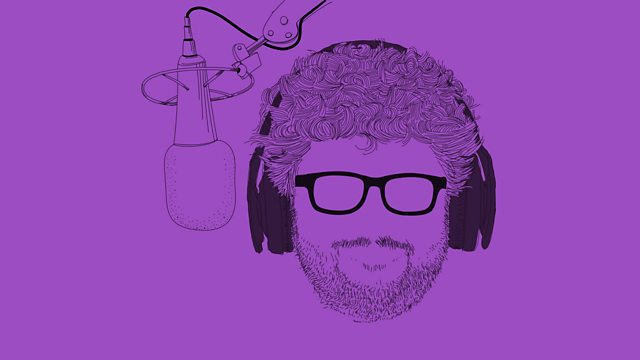 Sad songs say so much
In times of trouble, is sad music what we need?
In 1649, a month after the execution of King Charles I, the distraught composer Thomas Tomkins wrote a piece of music called "A sad pavan for these distracted times".
And in our own confusing times, is sad music what we need - or not? Tom Service looks at music's power to heal, to build community and to redefine historical events. With Associate Professor at University College London, Dr Daisy Fancourt, and author of "Singing in the Age of Anxiety", Laura Tunbridge.
Last on
Music Played
Thomas Tomkins

A Sad pavan for these distracted times MB.5.53 for keyboard

Performer: Andrew Nethsingha.

Arvo Pärt

Cantus in memoriam Benjamin Britten for string orchestra and bell

Conductor: Paavo Järvi. Orchestra: Estonian National Symphony Orchestra.

Richard Strauss

Metamorphosen AV.142 for 23 solo strings

Conductor: Emmanuel Leducq‐Barôme. Performer: Baltic Chamber Orchestra.

George Butterworth

6 Songs from 'A Shropshire lad' for voice and piano

Performer: Iain Burnside. Performer: Roderick Williams.

Samuel Barber

Adagio for string orchestra, arr. from 2nd mvt of String Quartet

Conductor: Thomas Schippers. Performer: New York Philharmonic.

Elton John

Candle In The Wind

Adele

Someone Like You

Composer: Daniel Wilson. Performer: Adele.

Doreen Carwithen

Concerto for piano and strings

Conductor: Richard Hickox. Performer: Howard Shelley. Performer: London Symphony Orchestra.

Original Dixieland Jazz Band

Livery Stable Blues

AVID Entertainment.
34062040534.

Glenn Miller Orchestra

In the Mood

Joe Strummer

English Civil War

Composer: Mick Jones. Composer: Traditional. Performer: The Clash.

Edward Elgar

('Enigma') Variations Op.36 for orchestra

Conductor: Nicholas Childs. Performer: Black Dyke Band.

George Butterworth

A Shropshire lad - rhapsody for orchestra [1912]

Conductor: Sir Mark Elder. Performer: Hallé.

Samuel Barber

&

William Orbit

Barber's Adagio For Strings

Warner Music UK Limited.
GBAHT9903305 4209870n.

Samuel Barber

Adagio for Strings

Performer: Tiësto.

Johann Sebastian Bach

Goldberg variations BWV.988

Music Arranger: Dmitry Sitkovetsky. Performer: Luigi Piovano. Performer: Yuri Zhislin.

Pierre Boulez

12 Notations for piano

Performer: Alexander Soares.

Joe Liggins

The Honey Dripper

Adjei, Irving Ampofo, Joseph Olaitan Adenuga / Nyandoro Kelly

Back to Basics

Performer: Headie One Featuring Skepta.

relentless records.
19075996931.

Giuseppe Ottaviani

Follow the White Rabbit

Performer: Giuseppe Ottaviani.

Unsuk Chin

Choros chordon for orchestra

Conductor: Sir Simon Rattle. Performer: Berlin Philharmonic Orchestra.

Berlin Philharmonic Orchestra.
BPHR180224.

Max Richter

She Remembers (from "The Leftovers")

Performer: Deutsches Filmorchester Babelsberg. Performer: Lorenz Dangel. Performer: Max Richter.

2014 Water Tower Music.
N/A.

Richard Wagner

Die Meistersinger von Nurnberg - opera in 3 acts

Conductor: Adrian Boult. Performer: New Philharmonia Orchestra.

Elton John

Sad Songs (Say So Much)
Broadcasts