Main content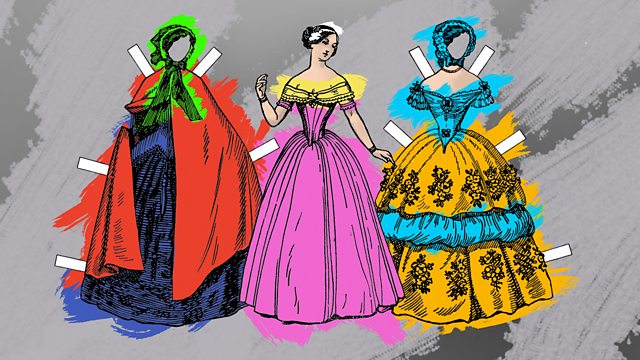 Episode 1: A Study of Provincial Life
George Eliot's jewel in the classic novel crown. This tale of life, love and politics in an English town has been adapted by Katie Hims.
By George Eliot
Adapted by Katie Hims
A new adaptation of one of the 100 Novels That Shaped Our World
Episode One: A Study of Provincial Life
The Narrator, George Eliot ..... Juliet Aubrey
Dorothea ..... Olivia Vinall
Edward Casaubon ..... Charles Edwards
Dr Lydgate ..... John Heffernan
Will Ladislaw ..... Joseph Quinn
Mr Brooke ..... Neil McCaul
Sir James Chettam ..... Hugh Skinner
Reverend Farebrother ..... Miles Jupp
Mr Bulstrode ..... Adrian Scarborough
Celia ..... Lucy Reynolds
Peter Featherstone ..... Clive Hayward
Fred Vincy ..... Will Kirk
Rosamond Vincy ..... Laura Christy
Mr Vincy ..... Rick Warden
Mrs Cadwallader ..... Jessica Turner
Adolf Naumann ..... Adam Courting
Dr Hawley ..... Greg Jones
Servant ..... Sinead MacInnes.
Directed by Tracey Neale
This Radio 4 adaptation is part of the BBC's The Novels That Shaped Our World - a year-long celebration of literature. Middlemarch is a jewel in the classic novel crown and has a truly wonderful epic arc; it has politics, tragedy, romance and delicious moments of comedy. It's full of highly complex characters and includes wonderfully dynamic females. There are two fascinating storylines that pack a powerful punch. There is the controlling Casaubon, with his hold over Dorothea, and the masterly crafted downfall of Bulstrode.
In this 'study of Provincial Life', we follow multiple narratives and viewpoints and they are cleverly twisted together so we have a sense of people constantly threatening and shifting and realigning one another's stories. It's an entire world in microcosm. We witness lives colliding - it's 'the convergence of human lots' and it's about the difficulties of civilisation; we are all the same, and yet we are not the same at all. 'We all of us, grave or light, get our thoughts entangled in metaphors and act fatally on the strength of them.'
More episodes
Previous
You are at the first episode