Main content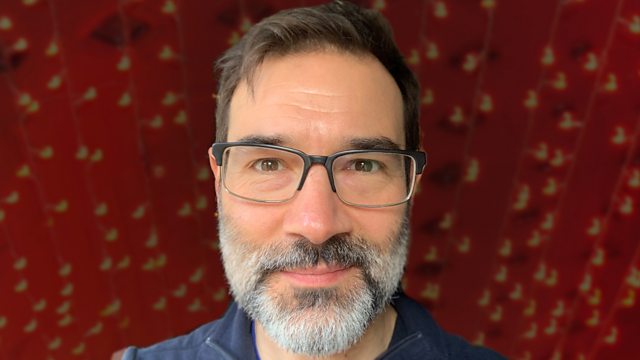 Adam Buxton and the Human Horn
Adam Buxton uncovers the strange tale of the world's weirdest scat singer, Shooby Taylor – The Human Horn. With the help of Louis Theroux, Joe Cornish and Irwin Chusid.
William 'Shooby' Taylor, also known as The Human Horn, is the world's weirdest scat singer.
Sometimes he's accompanied by a Farfisa organ but mostly he just scats wildly and enthusiastically over other people's records. Adam Buxton is beguiled by his originality. It was Louis Theroux who first sent Adam some Shooby on a compilation CD in the 1990s and, later, Adam and Joe Cornish chose to use Shooby as part of the theme tune for The Adam and Joe Show on TV.
But Adam could never find out anything about Shooby himself. There were rumours he worked as a postman in Harlem and that he'd been in and out of institutions. Rare leads were followed but sightings proved elusive and fans, like Adam, wondered whether he was even still alive. Then WFMU DJ and outsider music historian Irwin Chusid started to play the odd Shooby track on his music show and Shooby's cult following continued to grow.
Shooby described how he'd started singing in Harlem clubs in his teens where he developed his own scat style. Growing up, he'd heard sounds in his head which he felt destined to express musically. Then he'd had an epiphany in which he realised he could transform his voice into a musical instrument – 'the horn''. Utterly eccentric, strange and, to many, brilliant, Shooby was also booed off stage by crowds who relished mocking his live shows. Despite his lack of commercial success though, he was not a quitter, remaining undaunted and proud of his work as Shooby Taylor – The Human Horn.
With contributions from Louis Theroux, Joe Cornish, Irwin Chusid and Rick Goetz.
Produced by Sarah Cuddon
A Falling Tree production for BBC Radio 4