Main content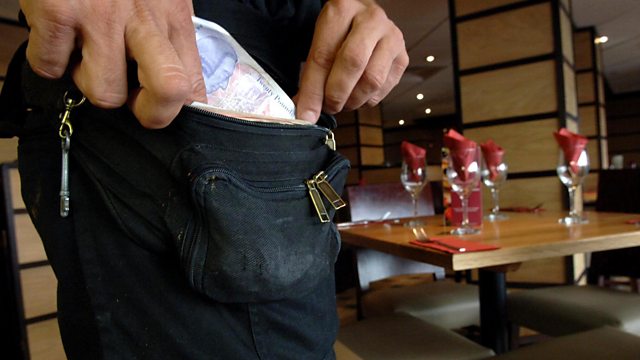 The best way to tip
Families unable to sell their homes because of freehold 'rental charges', the self-employed who may never get a state pension and tipping in a cashless world.
Money Box has learned that an increasing number of families who bought new build freehold homes are finding a few years later find they cannot sell them. It's down to the annual charges made to pay for things like maintenance of roads, streetlights, and parks. In many cases the local council will not take on these costs so, through a management company, developers impose a so-called rentcharge on the houses to cover these expenses. Legally this means that the management company can take possession of a property if the homeowner gets 40 days behind with their payments - something mortgage lenders don't like.
Every year more than 4000 people reach state pension age - but do not qualify for a state pension. Many of them are self-employed and may have paid thousands of pounds a year in National Insurance contributions - but not the right sort of contributions to qualify for a pension. We speak to someone in that situation.
When you buy a meal do you leave a tip? Around one in eight of us never does. Perhaps because we carry less cash or because we're not quite sure what happens to the tip we leave. Do the waiters really get the money? Or is it taken by the managers to meet their costs?
Presenter: Paul Lewis
Reporter: Dan Whitworth
Producer: Alex Lewis
Editor: Andrew Smith
Last on

Broadcasts