Main content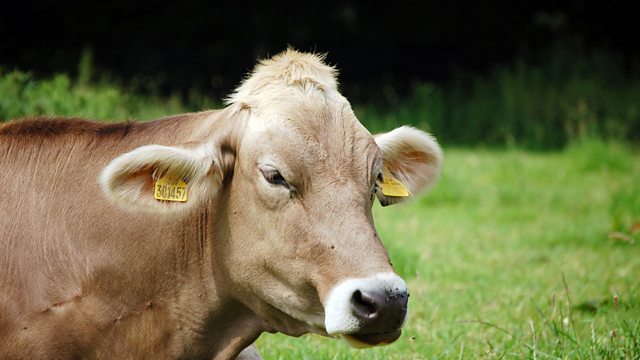 Eating Animals Part 1: The Future of Meat
Dan Saladino explains why tensions are running high over animal vs plant based diets. Author Jonathan Safran Foer, farmer Simon Fairlie and academic Frederic Leroy offer insights.
Dan Saladino finds out why tensions are running so high over animal vs plant based diets.
In October 2018, the Intergovernmental Panel on Climate Change (IPCC) reported that to keep the rise in global temperatures below 1.5C this century, emissions of carbon dioxide would have to be cut by 45% by 2030. Coming under greater focus were sources of CO₂ and Greenhouse Gas Emissions linked to our food; cows and sheep. For some the science was enough to justify ever greater calls to reduce meat and dairy consumption and rein in the global livestock population. To others, the focus on meat has become too simplistic and driven by ideology. So, who's right and what should the future of meat look (and taste) like?
In the first of two programmes Dan asks a number of experts to explain their different points of view. Author (and vegetarian) Jonathan Safran Foer argues that saving the world starts at breakfast and we should all be avoiding meat until the last meal of the day. That way he believes we can begin to bring our consumption of meat under control. Morten Toft Bech, the founder of The Meatless Farm which makes plant based beef alternatives, explains why he set out to help replace animals in the food system.
Professor Frederic Leroy of Brussels University in Belgium has been monitoring the meat debate of recent years. He's concerned about the tendency to lump together vastly different production systems, good and bad, to create an anti-meat narrative. Dairy and meat farmer Simon Fairlie describes a possible solution, an approach he calls "default meat". In part two, the following week, it's over to the programme's listeners and their questions on the future of meat.
Presented and produced by Dan Saladino.