Main content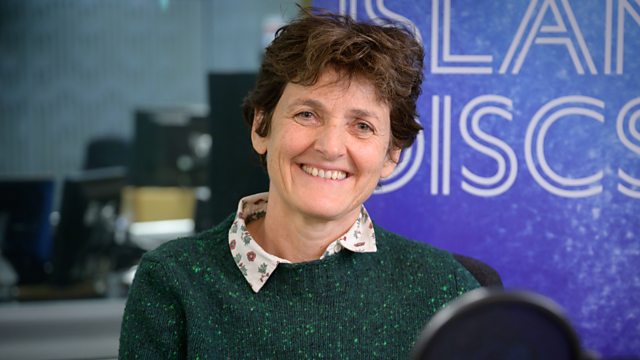 Isabella Tree, writer and conservationist
Isabella Tree, conservationist and writer, shares the eight tracks, book and luxury she would take with her if cast away to a desert island. With Lauren Laverne.
Isabella Tree is a conservationist and writer of the award-winning book Wilding: the Return of Nature to a British Farm, which tells the story of rewilding a 3,500 acre farm estate in Sussex, which she oversaw with her husband Charlie.
The adopted daughter of Michael Tree and Lady Anne Cavendish, Isabella grew up in Mereworth Castle in Kent, and then in Shute House, a vicarage in Dorset. Following her expulsion from two secondary schools, she attended Millfield School as a sixth former, where mutual friends introduced her to her future husband. After reading classics at the University of London, she went on to work as a journalist and travel writer for the Evening Standard and The Sunday Times. Her first book, The Bird Man, about the Victorian ornithologist John Gould, was published in 1991. She married Charles Burrell in 1993 and settled at Knepp, a dairy and arable farm in Sussex. She continued to travel, writing books about Papua New Guinea, Nepal and Mexico.
In 2000 Isabella and Charlie closed the farm business at Knepp, and turned the estate into a conservation project, letting the land develop on its own, and eventually introducing free-roaming animals – cattle, pigs, deer and ponies. Two decades later, the project has seen extraordinary increases in wildlife, fungi, and vegetation with extremely rare species like turtle doves, nightingales, peregrine falcons and purple emperor butterflies breeding there. The soil is richer in micro-organisms which help to recapture carbon from the air and promote a functioning ecosystem where nature is given as much freedom as possible.
She lives at Knepp with her husband Charlie and has two children, Ned and Nancy.
DISC ONE: 'The Whole of the Moon' by The Waterboys
DISC TWO: 'These Foolish Things' by Billie Holiday
DISC THREE: 'Life's a Gas' by T. Rex
DISC FOUR: 'Where's the Telephone Bill? by Bootsy's Rubber Band
DISC FIVE: 'Three Little Birds' by Bob Marley
DISC SIX: Mozart's Clarinet Quintet, played by the Brindisi String Quartet
DISC SEVEN: BBC Sound recording of Nightingales And Bombers The Night Of The Mannheim Raid
DISC EIGHT: 'Dancing in the Moonlight' by Toploader
BOOK CHOICE: War and Peace by Leo Tolstoy
LUXURY ITEM: Mask, snorkel and a neoprene vest
CASTAWAY'S FAVOURITE: These Foolish Things by Billie Holiday
Presenter: Lauren Laverne
Producer: Cathy Drysdale
Last on
Music Played
The Waterboys

The Whole of the Moon

This Is The Sea.
EMI Records Limited.
2.

Billie Holiday

These Foolish Things

The Lady Sings.
Proper Box UK.
6.

T. Rex

Life's a Gas

Electric Warrior.
Universal Music Operations Ltd.
10.

Bootsy's Rubber Band

What's A Telephone Bill?

Smooth Grooves: A Sensual Collection Volume 5.
Rhino Records.
10.

Bob Marley & The Wailers

Three Little Birds

Exodus.
Universal-Island Records Limited.
9.

Wolfgang Amadeus Mozart

Clarinet Quintet in A, K. 581

Performer: Nicholas Carpenter. Orchestra: The Brindisi String Quartet.

Mozart: Chamber Works Brindisi Quartet, etc.
EMI.
7.

Nightingales And Bombers The Night Of The Mannheim Raid

Toploader

Dancing In The Moonlight

Cigarettes And Alcohol (40 Modern Anthems).
Sony Music Entertainment UK Ltd.
4.
Broadcasts