Main content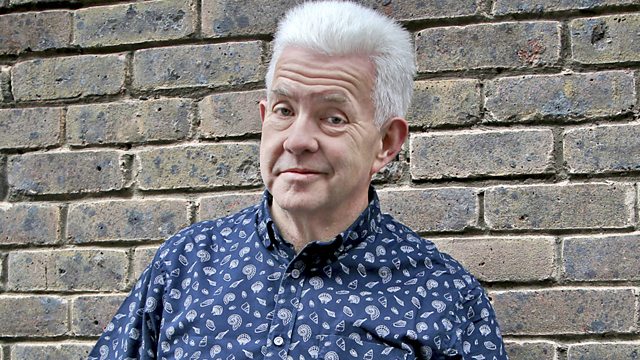 The Male Body
The Verb looks at writing about the male body and its malest part, the penis - with David Baddiel, Joanna Bourke, Wayne Holloway Smith - and Rob Drummond who explores male terms of address.
Last on
David Baddiel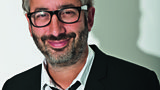 The novelist and comedian David Baddiel is a champion of the American writer John Updike, who he calls 'the great poet of the male heterosexual gaze'. David explains how first he fell in love with Updike's writing as a young man – particularly the way he was able to describe the world anew. Here he celebrates Updike's ability to write with poetry and precision about the penis and the ageing male body, in poems such as 'Elderly Sex', in his non-fiction writing, as well within his famous Rabbit quartet of novels. David Baddiel is on tour in the UK 2020 with his show 'Trolls: Not the Dolls'. See his website for details
Wayne Holloway-Smith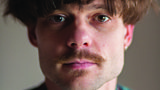 Wayne Holloway-Smith's poetry explores and questions the 'bandwith' of masculinity, touching on topics seen as 'feminising', such as eating disorders. Wayne looks unflinchingly at the male body – particularly in his poem 'Dad's Dick',  a transgressive but inspirational poem that has paved the way for other poets to write their own versions.  Wayne's debut collection 'Alarum' is published by Bloodaxe, and he lectures at the University of Hertfordshire. His new collection 'Love Minus Love'  including 'Dad's Dick' will be published in 2020. Download the Verb podcast for an unpublished poem from Wayne, including discussion on why his work is called 'fidgety'.
Rob Drummond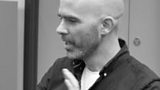 Verb regular and linguist Rob Drummond has been examining the words that men use to address each other. Rob find a huge variety of terms, often edged with aggression and with a lot of regional variation. Rob takes us on a journey from 'mush' in the south to 'our kid' in the north.
Rob Drummond's research project into accent and dialect variation across the Greater Manchester region, '
Manchester Voices'
, is ongoing.
Joanna Bourke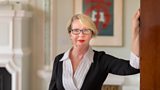 The historian and academic Joanna Bourke is Professor of Rhetoric at Gresham College in London – and is giving a series of lectures on the body. Here she shares some of the language she has been collecting as part of this project, a host of slang words for the penis which range from the friendly to the weaponised. She also discusses the writing she's been analysing on the history of various anxieties and medical conditions linked to male genitalia, from impotence to male masturbation. Joanna teaches at Birkbeck University.
Broadcast