Main content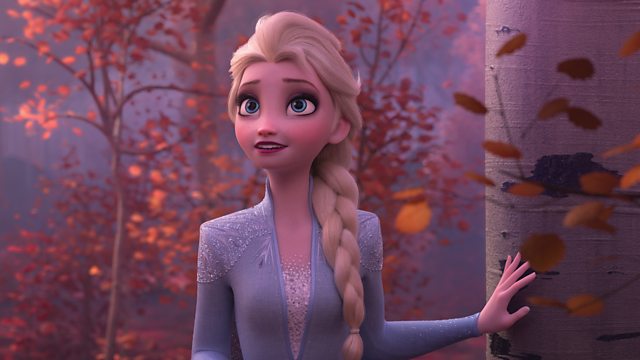 Frozen 2
Jennifer Lee and Chris Buck on Frozen 2
With Antonia Quirke
The creators of Frozen tell Antonia about how they dealt with the pressure of following up one of the biggest hits of recent years. Writer Chris Buck and writer/director/chief creative officer of Walt Disney Animation Studios Jennifer Lee explain why they put their characters through a psychological test and what the unexpected results showed.
Mati Diop, the award winning director of Atlantics, talks about the lost generation of Senegalese men who tried to cross the ocean in small boats to find work in Europe and why their deaths haunt the living and the loved ones they left behind
Anna Smith takes another look at Stanley Kubrick's final movie Eyes Wide Shut and its infamous orgy scene in the light of the Time's Up movement.
Last on

Broadcasts