Main content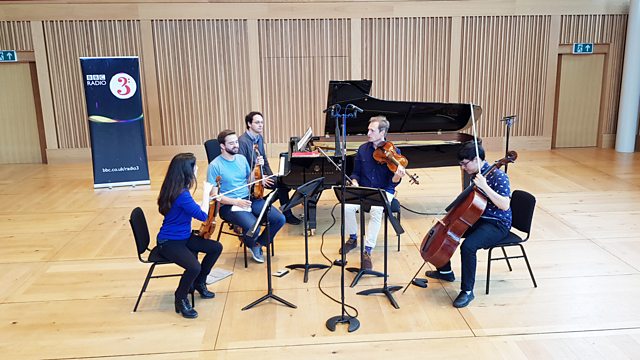 Janáček, Debussy and Fauré
Sarah Walker introduces performances given by Shai Wosner and friends at Cedars Hall, Wells including Janáček's In the Mists and Fauré's Piano Quintet No 2 in C minor, Op 115.
Sarah Walker introduces highlights from a series of recitals given by pianist Shai Wosner at Cedars Hall in Somerset. Part of Wells Cathedral School, and set in beautiful, leafy surroundings, this purpose built arts venue, which opened its doors in 2016, is justifiably proud of the acoustic in its main concert hall.
A former Radio 3 New Generation Artist, over the next few days Shai's programming features one of Schubert's profound late sonatas, keyboard miniatures by Scarlatti, the American experimentalist, Frederick Rzewski and delves into chamber repertoire too. He begins today with Janáček's impressionistic "In the mists", a snapshot of Debussy in a gentle Lullaby and Fauré's highly romantic and virtuosic Piano Quintet in C minor, Op 115, which he plays with fellow musicians from the International Musicians Seminar in Prussia Cove, Cornwall.
Janáček: In the mists
Shai Wosner, piano
Debussy: Berceuse Héroïque
Shai Wosner, piano
Fauré; Piano Quintet in C minor, Op 115
Irene Duval, violin
William Hagen, violin
William Coleman, viola
Zlatomir Fung, cello
Shai Wosner, piano
Featured in...
We broadcast more live and specially-recorded concerts and opera than any other station.