Main content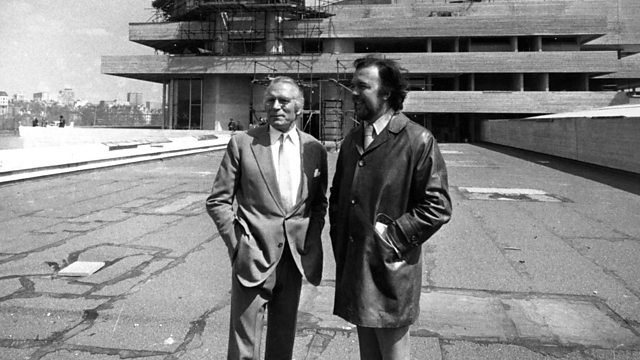 Politics and theatre do battle as the National's first Artistic Director, Sir Laurence Olivier, and his lieutenant Kenneth Tynan fight to establish a successful National Theatre.
by Sarah Wooley
1963. Sir Laurence Olivier becomes the first Artistic Director of the National Theatre. But there are many political battles ahead, not least with his lieutenant, the critic Kenneth Tynan
Sir Laurence Olivier . . . Robert Glenister
Kenneth Tynan . . . John Heffernan
Lord Chandos . . . Michael Pennington
Cecil Tennant . . . Neil McCaul
Diana Boddington . . . Scarlett Courtney
Stephen Arlen . . . Will Kirk
Harry . . . Rick Warden
Neville . . . Greg Jones
Peter O'Toole . . . Jonny Holden
Reporter . . . Clive Hayward
Directed by Marc Beeby
The first of three dramas about the birth of the National Theatre. Funded at huge cost to the taxpayer, the "theatre to end all theatres" was front page news in its early years. Running it was a high stakes political business as much as it was an artistic one. Never before had one theatre been the focus for such relentless national debate about the relationship between the arts, government, press and the public.
From its inception at the Old Vic to the opening of the Olivier Theatre in the National's eventual home at the South Bank, from the fall of Macmillan to the rise of Thatcher, the series follows the legendary players in a fast-moving, entertaining saga. Big personalities clash and ambition, greed and power fight with artistic integrity and wider cultural responsibilities.
Writer Sarah Wooley has an impressive record of dynamic, character-driven factual drama including 'A Nice Little Holiday' about John Osborne, 'Victim', about Dirk Bogarde and the making of the film of the same name, and 'Fifteen' about Andy Warhol.
Last on
More episodes
Previous
You are at the first episode
Broadcasts