Main content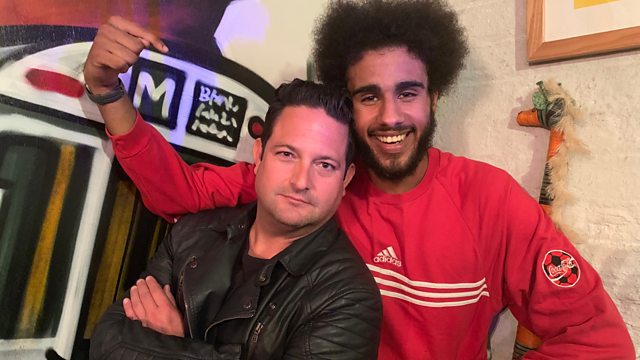 Playing Well: VERY LOUD SCIENCE
Is live performance bad for you? Concluding his series on music and mental health, Chris Hawkins meets scientists measuring exactly how stressful it is.
Concluding his three-part investigation into music and mental health, Chris Hawkins meets the scientists measuring exactly what a performer goes through when they step on to the stage in front of a crowd.
Professor Catherine Loveday of the University of Westminster is a specialist in music and the brain, and has used clinical measures to survey people working in the music industry - and it seems that from DJs to solo artists there is something uniquely stressful about performance.
But when do healthy fight or flight responses become a problem?
Professor Mark Wetherell of the University of Northumbria University has measured stress in people from all walks of life, and Marcus Lesycsyznski-hall, lead singer of Pagans SOH offers to take part in an experiment designed by the professor. Tracking his stress hormone cortisol at the moment of performance - the results prompt Marcus to say "Wow."
Bill Ryder-Jones remembers his time in The Coral - and memories which have a little do to with a hormone called oxytocin - and John Grant assures performers that the crutches associated with the music industry, drugs and alcohol, are not the reasons for your creativity.
Professor Loveday also offers a crucial five-point plan for anyone wanting to pursue a career in music and look after their mental health.
Details of organisations offering information and support with mental health are available at bbc.co.uk/actionline, or you can call for free, at any time to hear recorded information on 08000 155 998.
Presented by Chris Hawkins
Produced by Kevin Core
Last on