Main content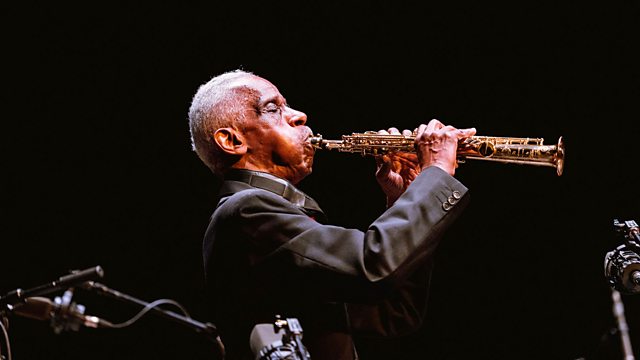 Roscoe Mitchell and the Art Ensemble of Chicago
Corey Mwamba with words and music from Roscoe Mitchell of the Art Ensemble of Chicago plus dancing electronics and societal lyrics from vocalist Cleveland Watkiss's UK All Stars.
Corey Mwamba presents the best improvised music from the outer edges of jazz and beyond.
This week, Roscoe Mitchell selects three tracks that have had a profound impact on him. Mitchell is a founding member of The Art Ensemble of Chicago, which celebrates its 50th anniversary this year, and is also part of the even longer-running Association for the Advancement of Creative Musicians (AACM) that has fostered the careers of so many exploratory musicians, including Henry Threadgill and Wadada Leo Smith.
Also in the show, a dazzling live recording of vocalist Cleveland Watkiss' UK All Stars, featuring dancing electronics, driving rhythms and societal lyrics.
Produced by Rebecca Gaskell
A Reduced Listening production for BBC Radio 3.