Main content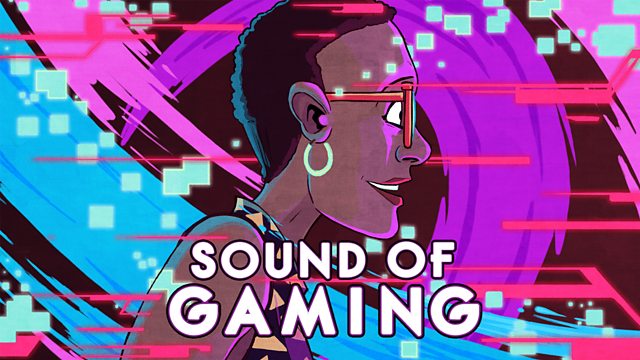 Playing with Music
Jessica Curry with the most exciting and inspiring video game music. Plus she chats to VGM's 'eclectic daredevil' Olivier Deriviere about pushing the boundaries of music in games
Jessica Curry with the most exciting and inspiring video game music to open your ears and mind.
Stand by for, amongst other things, a sonic reimagining of Debussy, a nursery rhyme murder mystery, Deep Space musical dystopia and much loved tracks from two classic franchises.
Plus Jessica chats to French composer Olivier Deriviere. Known for his work on Assassin's Creed IV: Freedom Cry, A Plague Tale, and the new GreedFall, Olivier is one of the most in-demand composers working in games today – described as "Game music's eclectic daredevil", he talks to Jess about pushing the boundaries of what music in games can be and how interactivity has exploded the aural possibilities composers can work with.
Get in touch - email soundofgaming@bbc.co.uk
Full playlist:
Yoko Shimomura - Theme (Kingdom Hearts)
Kenta Nagata/Hajime Wakai/Toru Minegishi/Koji Kondo - Dragon Roost Island (The Legend of Zelda: The Wind Waker)
Claude Debussy/Daniel Olsén - Clair de Lune (Sayonara Wild Hearts)
Olivier Derivière - Making Peace with Ourselves (GreedFall)
Olivier Derivière - The Balloon Plan (11-11 Memories Retold)
Olivier Derivière - Father (A Plague Tale: Innocence)
Jim Fowler - Chasing Shadows (Diggs Nightcrawler)
Berlinist - Karasu (Gris)
Inon Zur - Main Theme (Fallout 4)
Osama Murata - Nozomi's Confession (Shenmue)
Jason Graves - Fly Me to the Aegis Seven Moon (Dead Space)
Yoko Shimomura - Guile's Theme (Streetfighter II)
Floex - The Glasshouse with Butterfly (Machinarium)
Olivier Derivière - A Plague Tale (A Plague Tale: Innocence)
Olivier Derivière - In Shock (A Plague Tale: Innocence)
Olivier Derivière - Together Forever (A Plague Tale: Innocence)
Jim Guthrie/J.J. Ipsen - The Light in Us All (Planet Coaster)