Main content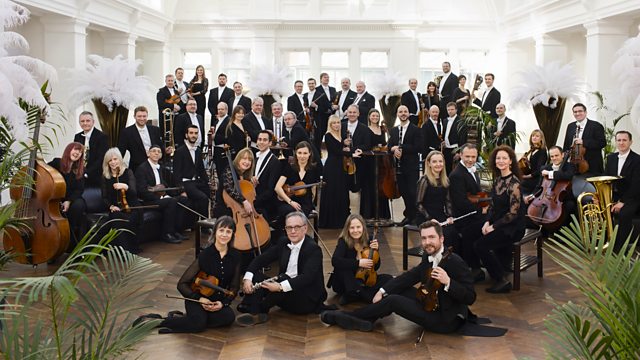 The Ulster Orchestra - Weber, Korngold, Hindemith
The Ulster Orchestra wiith Weber's Oberon overture, Korngold's Violin Concerto, with soloist Jennifer Pike, Hindemith's Metamorphoses on Weber and Shostakovich's Seventh Symphony.
Featuring the whole of this week, recent concerts by the Ulster Orchestra, starting with Sergey Neller conducting the ensemble in Weber's Oberon overture, then Korngold's Violin Concerto with soloist Jennifer Pike, a piece written when the composer took a break from writing film music in 1945 and reflected on the Second World War, ending then with Hindemith's Symphonic Metamorphosis of Themes by Weber. Then, Rafael Payare takes the helm in Shostakovich's 7th Symphony, 'Leningrad', inspired by the siege to the city in 1941, again during the war; and to end the afternoon, Szymanowski's Etude Op. 4 No. 3, in a version for orchestra by Grzegorz Fitelberg, conducted by Ilyich Rivas.
Presented by Fiona Talkington.
2pm
Weber: Oberon - overture
Korngold: Violin Concerto in D major, Op. 35
Hindemith: Symphonic Metamorphosis of Themes by Carl Maria von Weber
Jennifer Pike, violin
The Ulster Orchestra
Sergey Neller, conductor
3.05pm
Shostavovich: Symphony No. 7, Op. 60 in C major, 'Leningrad'
The Ulster Orchestra
Rafael Payare, conductor
4.20pm
Szymanowski, arr. Fitelberg: Etude Op. 4 No. 3
The Ulster Orchestra
Ilyich Rivas, conductor