Main content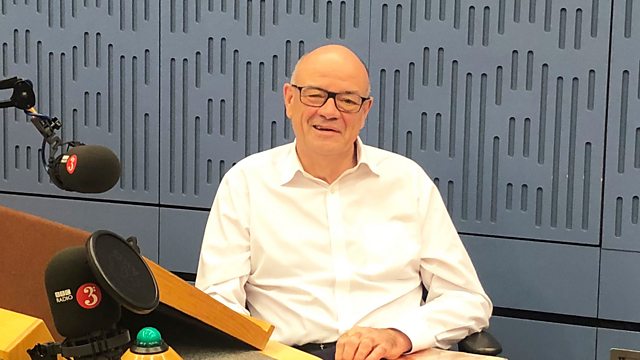 Nicholas Kenyon describes how record companies rode the wave of the success of the early music revival, and how the arrival of the CD ushered in fresh ways of selling the past.
Nicholas Kenyon shows how the arrival of the CD ushered in fresh ways of selling the past.
Fifty years ago a revolution began in classical music. Back then, there was little doubt how to play a Mozart symphony or a Bach passion – it meant big symphonic forces, heavy textures, slow speeds and modern instruments. But then along came period performance: a new generation of musicians researched and revived period instruments, performance styles and forgotten composers. With lighter forces, faster speeds and new tools, they declared war on the interventionist musical culture of the mid-19th century. To start with, they were largely dismissed as eccentrics - Neville Marriner called them "the open-toed-sandals and brown-bread set" – and academics unable to play in tune. But throughout the 1970s and 80s they multiplied and gathered force. Along with the advent of the CD, their newfound repertory and fascinating new-old sound gave a boost to the classical recording industry. They overturned the way classical music was listened to and performed, making household names of musicians whose scholarly credentials became almost as important as their performing flair.
Nicholas Kenyon tells the story of that revolution, from the earliest pioneers to the global superstars of today. Across the series, he'll uncover the musical detective-work which went on in universities and rehearsal rooms, reliving the incredible vitality of the times through landmark recordings which took the musical world by storm.
In today's episode, Nicholas tells us how record companies rode the wave of the early music revival's success, embracing the arrival of the CD and using it to sell the past in a fresh new way. At first, this new medium with all its sparkling clarity provided the perfect excuse to re-record works, but then they took the excitement of the baroque and pushed it forward into the classical period. Audiences lapped up their new versions of familiar masterpieces. Was this going to be the sound of the future? And were conventional orchestras done for?
Mozart: Symphony in A major, K 134 (1st movement)
Academy of Ancient Music
Christopher Hogwood, conductor
Beethoven: Symphony No 2 (4th movement)
London Classical Players
Roger Norrington, conductor
Anonymous: O Maria stella maris
Anonymous 4
Zelenka: Trio Sonata No 4 (2nd movement)
Accent Wind Ensemble
Bach: Prelude and Fugue in A minor, BWV 543
Ton Koopman
Handel: Water Music - Appendix, HWV 331
English Baroque Soloists
John Eliot Gardiner, conductor
Vivaldi: Four Seasons (Summer, 3rd movement)
Il giardino armonico
Giovanni Antonini, director
Palestrina: Nunc dimittis (live in Rome)
Tallis Scholars
Peter Phillips, conductor
Mozart: Symphony No 40 (1st movement)
Orchestra of the 18th Century
Frans Bruggen, conductor
Produced in Cardiff by Amelia Parker