Main content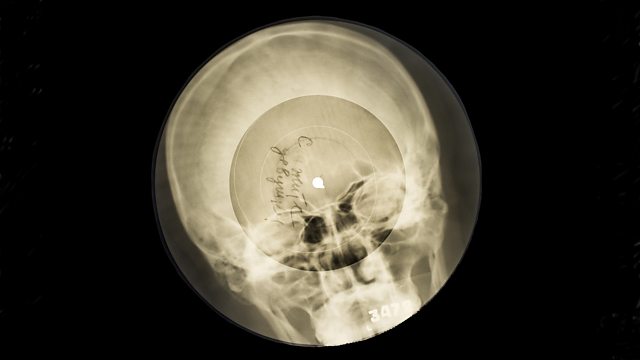 Bone Music
During the Cold War, lots of music was forbidden in the USSR. But ingenious solutions were developed, including recording on used hospital x-rays as Stephen Coates explains.
Bone Music tells the story of an ingenious Cold War recording technology - using hospital x-ray plates to capture music forbidden in the USSR. Soviet bootleggers began making Bone Records in the later 1940s as troops returned victorious from Germany laden with records - classical, jazz and most of all, popular songs by Russian super-stars living in exile - singers like Alexander Vertinsky and Pyotr Leshchenko. Soon teenagers all over the country were buying the wafer-thin flimsy records that opened up new worlds of sound from Minsk to Vladivostok. Bootleggers risked interrogation and even long prison sentences for distributing the music that mattered, running risks hard to imagine in our digital age of infinite musical abundance and instant sharing.
Bone Music features a live demonstration of cutting discs on x-ray, and lively memories of bootleggers along with the sound of their treasured records.
Presenter: Stephen Coates
Producer: Monica Whitlock
Last on
Broadcast