Main content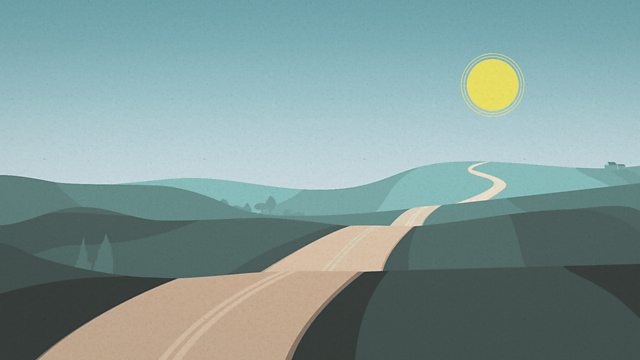 Secrets and Discoveries
Hidden messages, secret loves and journeys of discovery in poetry, prose and music.
Secrets and Discoveries is a theme that immediately suggests not only the realms of science and investigation, but the inner world of the human heart. This edition of Words & Music takes its theme from this year's Being Human Festival, and takes inspiration from some of the research projects involved.
We begin with the first secret, and the first discovery: in the Garden of Eden. Genesis, and the story of the Tree of Knowledge is presented in Polari, the coded patois that was utilised in the underground gay culture of 20th century Britain. Meditations on the Apple, the Tree, and the Fall of Man from Terry Pratchett and Neil Gaiman to Haydn show the sheer range of interpretations that story has bred.
The dramatic potential of secret love is a recurring theme, from American poet Lola Ridge's obscure Secrets to Barbara Strozzi's secular song L'amante segreto (The Secret Lover), and the mysterious thirteenth variation of Elgar's Enigma Variations begins a section dealing with coded expressions of affection. Each variation was named for a friend of Elgar's, and this highly romantic movement, given only as "***" is suspected to refer to Helen Weaver, who was once engaged to the composer. Brahms's Sextet for Strings no. 2 and Berg's Lyric Suite both spell out the names of women with whom their composers were infatuated.
What E.M. Forster refers to as "a great unrecorded history" of LGBT+ love stories are revealed in the next section. De Profundis, the great letter Oscar Wilde wrote, ostensibly to his lover Lord Alfred Douglas, during his time imprisoned in Reading Gaol, introduce a swathe of queer love letters – from Tove Jansson to Vivica Bandler, from E.M. Forster about his lover Mohammed el-Adl, from Virginia Woolf to Vita Sackville-West, and Benjamin Britten to Peter Pears. A E Housman's Because I Liked You Better, about a doomed and possibly unrequited secret love between men and never published during Housman's lifetime, is given in contrast to Perfume Genius's Alan, which depicts the delicate, casual intimacy of a marriage between men today.
The link between discoveries inside the human soul and out in the wide universe begins with Alan Turing, who kept the secret of his sexuality whilst making game-changing discoveries during the second world war, is the subject of James McCarthy's Codebreaker oratorio. Musical and written accounts of Turing's enigmatic persona and major codebreaking discoveries give way to Thomas Hardy's reflection on seeing an archaeopteryx fossil In A Museum, Emily Dickinson's much-debated metaphoric treatment of the earth's surface in The reticent volcano keeps, and to two very different takes on archaeology. Mike Pitts' history of British archaeology resonates with eerie ancient Scandinavian music performed on a bone flute, reconstructed from an archaeological discovery made in Sweden.
Anna Meredith's Blackfriars, a piece Meredith refuses to ascribe or reveal any meaning to, accompanies fragments of American poet Maggie Nelson's Bluets. Colin Matthews' completion of Holst's The Planets, adds Pluto – the Renewer. Pluto was discovered as a planet well after Holst wrote his Planets suite, and then tragically demoted from planet status after Colin Matthews went to the effort of writing it into the suite.
This edition of Words & Music ends a journey from secrecy to discovery on a complicated note: Margaret Atwood's Journey to the Interior expresses an uneasy desire to venture out into the undiscovered worlds of the wilderness and the self, whilst out of the multi-layered chaos of Philip Glass's Einstein on the Beach, a love story to rise to the surface: lovers on a park bench. Not a million miles away from the garden we started in.
"And what sort of story shall we hear? Ah, it will be a familiar story, a story that is so very, very old, and yet it is so new."
Actors: Bettrys Jones and Kingsley Ben-Adir
Producer: Caitlin Benedict
Last on
Music Played
Timings (where shown) are from the start of the programme in hours and minutes
00:01

Darius Milhaud

La Creation du Monde

Orchestra: Orchestre national de France. Conductor: Leonard Bernstein.

The Sisters of Perpetual Indulgence

The Polari Bible

Terry Pratchett & Neil Gaiman

Good Omens, read by Bettrys Jones

00:05

Joseph Haydn

The Creation

Orchestra: Handel and Haydn Society. Singer: Jeremy Ovenden. Conductor: Harry Christophers.

Richard Siken

Scheherazade, read by Kingsley Ben-Adir

00:06

John Adams

Hallelujah Junction

Performer: Nicolas Hodges.

NONESUCH 7559796992.
Tr4.

James Baldwin

Giovanni's Room, read by Kingsley Ben-Adir

Lola Ridge

Secrets, read by Bettrys Jones

00:14

Edward Elgar

Variations on an Original Theme ("Enigma"), Op. 36. Xiii. "***"

Orchestra: London Symphony Orchestra. Conductor: John Barbirolli.

EMI CLASSICS 7243 575100 2 8.
Tr15.

Roland Barthes

A Lover's Discourse: Unknowable, read by Bettrys Jones

00:19

Barbara Strozzi

L'amante segreto (The Secret Lover)

Performer: Peggy Belanger. Performer: Michel Angers.

STRADIVARIUS STR33948.
Tr15.

A.S. Byatt

Posession: A Romance, read by Bettrys Jones

00:26

Joseph Haydn

Sextet for Strings no. 2 (Op.36) in G major, 1st movement: Allegro

Performer: Isabelle Faust. Performer: Julia-Maria Kretz. Performer: Stefan Fehlandt. Performer: Pauline Sachse. Performer: Christoph Richter. Performer: Xenia Jankovic.

HARMONIA MUNDI HMU902075.
Tr4.

Christina Rossetti

A Discovery, read by Bettrys Jones

00:29

Alban Berg

Lyric Suite, iii. Allegro misterioso – trio estatico

Performer: Emerson String Quartet.

Oscar Wilde

De Profundis, read by Kingsley Ben-Adir

00:35

Philip Glass

Morning Passages (The Hours)

Performer: Michael Riesman.

NONESUCH 7559796932.
Tr2.

Tove Jansson

Letter to Vivica, read by Bettrys Jones

E.M. Forster

Letter to Florence, read by Kingsley Ben-Adir

Virginia Woolf

Letter to Vita, read by Bettrys Jones

Benjamin Britten

Letter to Peter

00:37

Benjamin Britten

Winter Words: Before Life and After

Singer: Peter Pears. Performer: Benjamin Britten.

A.E. Housman

Because I Liked You Better, read by Kingsley Ben-Adir

00:41

Perfume Genius

Alan

Performer: Perfume Genius.

MATADOR OLE-1113-1.
Tr13.

Simon Singh

The Code Book, read by Kingsley Ben-Adir

00:45

James McCarthy

Codebreaker: Enough & I shall meet him again

Choir: Hertfordshire Chorus. Orchestra: BBC Concert Orchestra. Conductor: David Temple.

SIGNUM CLASSICS SIGCD495.
Tr6.

Thomas Hardy

In A Museum, read by Kingsley Ben-Adir

00:52

Ludwig van Beethoven

The Creatures of Prometheus (Op.43): Overture

Orchestra: Deutsche Kammerphilharmonie Bremen. Conductor: Daniel Harding.

VIRGIN CLASSICS 54536427.
Tr5.

Emily Dickinson

The reticent volcano keeps… read by Bettrys Jones

00:53

Träd

In the village: musical pastimes

Performer: European Music Archaeology Project.

Mike Pitts

Digging Up Britain, read by Kingsley Ben-Adir

Maggie Nelson

Bluets, read by Bettrys Jones

00:56

Anna Meredith

Blackfriars

Performer: Anna Meredith.

Moshi Moshi Records MOSHILP67.
CD2 Tr6.

Robert Macfarlane

Underland read by Kingsley Ben-Adir

01:00

Colin Matthews

The Planets viii. Pluto – The Renewer

Orchestra: Hallé. Conductor: Sir Mark Elder.

Margaret Atwood

Journey to the Interior, read by Bettrys Jones

01:08

Philip Glass

Knee Play 5 (Einstein on the Beach)

Performer: Philip Glass Ensemble.

CBS MASTERWORKS M4K 38875.
CD4 Tr4.

Broadcast