Main content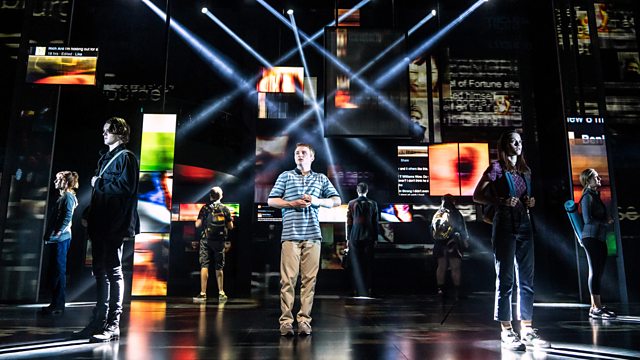 Dear Evan Hansen, Emmanuel Jal, How to Make a Living as a Writer
Hit Broadway musical Dear Evan Hansen's co-creator Stephen Levenson, Sudanese hip-hop star Emmanuel Jal performs and is it possible to make a living as a writer today?
Dear Evan Hansen is the Tony award winning musical about a socially anxious teenager who, via a web of lies, gets caught up in social media adulation following a classmate's suicide. As the musical opens in London's West End amidst much anticipation, co-creator Steven Levenson talks about turning such a sensitive story into a life affirming show.
We speak to former child soldier, Sudanese hip-hop star Emmanuel Jal, about his fifth album, Naath, a collaboration with his sister who lives in Kakuma Refugee Camp in Kenya. Emmanuel performs a track from the album which combines afrobeats with folklore offering an alternative perception of life in South Sudan.
As the busiest month of the publishing calendar begins, two seasoned insiders will be giving us their perspective on the state of the book world every day this week, from the arrival of Amazon in 1995 to the continuing popularity of the printed page in the digital age. Today, agent and former publisher Clare Alexander, and John Mitchinson, co-founder of the crowdfunding publisher Unbound, consider how feasible it is to make a living as a writer today.
And we pay tribute to Terry O'Neill, the photographer whose iconic images documented the fashions, styles, and celebrities of the 1960s, hearing from O'Neill himself in an interview with John Wilson from Front Row in 2010.
If you've been affected by any issue raised in this programme, information and support can be found on this website:
https://www.bbc.co.uk/programmes/articles/4WLs5NlwrySXJR2n8Snszdg/emotional-distress-information-and-support
Presenter: Samira Ahmed
Producer: Simon Richardson
Dear Evan Hansen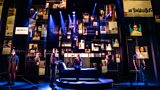 Dear Evan Hansen is at the Noel coward Theatre, London, and is currently booking until 02 May 2020.
Images:
Main image: Sam Tutty (centre) as Evan Hansen with some Dear Evan Hansen cast members
Image to the left: Centre Left: Sam Tutty as Evan Hansen, Centre Right: Lucy Anderson as Zoe Murphy with some Dear Evan Hansen cast members.
Image credit: Matthew Murphy
Emmanuel Jal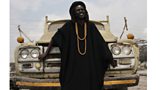 Emmanuel Jal's album Naath is out now.
Image: Emannuel Jal
Emmanuel Jal's tour  is in the UK on 21 November 2019 in Manchester
and on 22 November 2019 in London.
Terry O'Neill remembered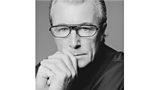 Image: Terry O'Neill
Image credit: Iconic Images/Terry O'Neill