Main content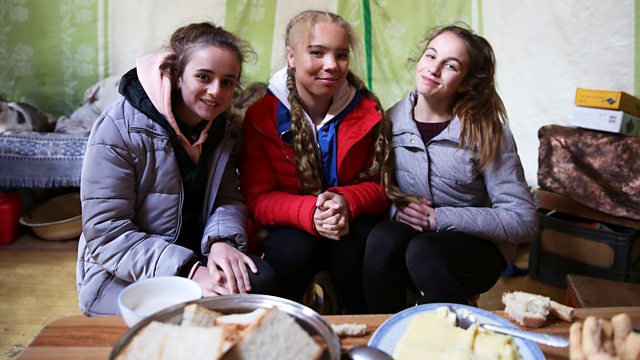 Mongolia Day 4
The girls' team and presenter Camille Ucan are in Mongolia learning the sports of the legendary nomads. Today is all about animal skills - catching goats and learning to lasso.
It's day four in Mongolia for sprinter Alesha, boxer Jocelyn and showjumper and runner Neisha. Watched over and cheered on by presenter Camille Ucan, they are here to learn the sporting skills of the legendary Mongolian nomads: archery, lassoing and horse riding. At the end of the week, they are taking part in an epic race involving all three skills against local nomad children.
Today, head coach Geser wants them to get more comfortable handling animals, so he challenges them to catch goats and comb their wool for cashmere - which also happens to be great exercise. Later, he teaches them their final skill of the week: lassoing.
Meanwhile, Camille also tries her hand at lassoing a yak – with mixed results.
They end their day playing a traditional fortune-telling game which uses animal bones to predict the future. Have the girls learnt enough to do well in tomorrow's big race?