Main content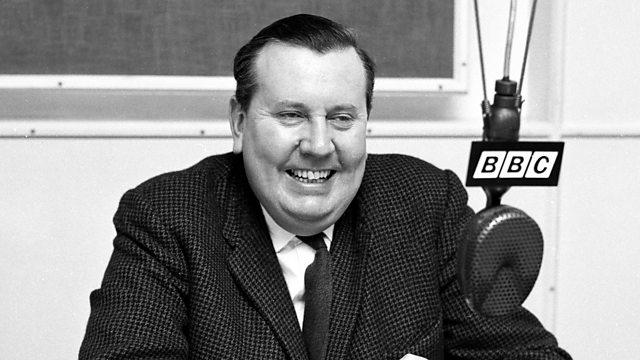 Arnold the People's Composer
Donald Macleod traces Malcolm Arnold's interest in being a composer for the people.
Donald Macleod traces Malcolm Arnold's own interest in being a composer for the people.
Sir Malcolm Arnold was a prolific composer, writing music in many different genres ranging from nine symphonies and over twenty concertos, to chamber music, music for brass bands and nearly one hundred and twenty film scores. These many works for film include classics such as Hobson's Choice, Whistle Down the Wind, the St Trinian's films, and The Bridge on the River Kwai for which he won an Oscar. He composed works for some of the very top performers in the music industry including Julian Bream, Julian Lloyd Webber, Larry Adler, Frederic Thurston, Benny Goodman, and collaborated with the likes of Deep Purple and Gerard Hoffnung. His music crossed social boundaries and gave pleasure to so many, and yet his personal life was marred by alcoholism, depression and periods of hospitalisation. He's been described as a larger than life character, outrageous, Falstaffian, Bohemian, and some of the stories which circulated about Arnold have become the stuff of legend.
Across the week Donald Macleod journeys through Sir Malcolm Arnold's life by exploring five different influences upon the composer's music, from his love of Cornwall and Ireland, to his own mental and emotional wellbeing. In today's programme the focus is upon Arnold's interest to be a composer for the people, and the music he composed away from the rigidity of the concert hall.
Malcolm Arnold had a passion for Cornwall, and one of his best loved works, The Padstow Lifeboat, was composed for the launching of the new lifeboat in Padstow because the coxswain was a great brass band enthusiast. Arnold also wrote many works for brass bands, including a Fantasy. This was commissioned for the National Brass Band Championships in 1974, and as a test piece, received nineteen first performances at the Royal Albert Hall. Arnold often composed for youth orchestras as well, although his dependence upon alcohol sometimes caused issues when working with young musicians.
The Padstow Lifeboat, Op 94
Grimethorpe Colliery Band
Malcolm Arnold, conductor
Divertimento for flute, oboe and clarinet, Op 37
James Galway, flute
Gareth Hulse, oboe
Antony Pay, clarinet
Little Suite No 1, Op 53
City of London Sinfonia
Richard Hickox, conductor
Fantasy for Brass Band, Op 114
Grimethorpe Colliery Band
Elgar Howarth, conductor
Concerto for Two Violins, Op 77
Igor Gruppman, violin
Vesna Gruppman, violin
San Diego Chamber Orchestra
Donald Barra, conductor
Produced by Luke Whitlock, for BBC Wales
If you are experiencing emotional stress, help and support is available.
Emotional distress
https://www.bbc.co.uk/programmes/articles/4WLs5NlwrySXJR2n8Snszdg/emotional-distress-information-and-support
Mental health
https://www.bbc.co.uk/programmes/articles/1NGvFrTqWChr03LrYlw2Hkk/information-and-support-mental-health