Main content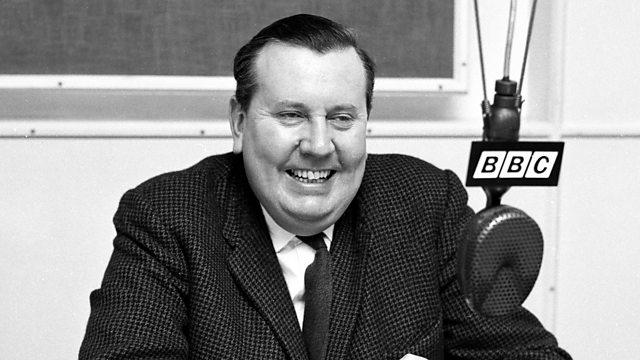 Arnold's Hoover and Floor Polisher
Donald Macleod traces some of the many diverse musical influences upon Sir Malcolm Arnold's works.
Donald Macleod traces some of the many diverse musical influences upon Sir Malcolm Arnold's works.
Sir Malcolm Arnold was a prolific composer, writing music in many different genres ranging from nine symphonies and over twenty concertos, to chamber music, music for brass bands and nearly one hundred and twenty film scores. These many works for film include classics such as Hobson's Choice, Whistle Down the Wind, the St Trinian's films, and The Bridge on the River Kwai for which he won an Oscar. He composed works for some of the very top performers in the music industry including Julian Bream, Julian Lloyd Webber, Larry Adler, Frederic Thurston, Benny Goodman, and collaborated with the likes of Deep Purple and Gerard Hoffnung. His music crossed social boundaries and gave pleasure to so many, and yet his personal life was marred by alcoholism, depression and periods of hospitalisation. He's been described as a larger than life character, outrageous, Falstaffian, Bohemian, and some of the stories which circulated about Arnold have become the stuff of legend.
Across the week Donald Macleod traces Sir Malcolm Arnold's life through exploring five different influences upon the composer's music, from his love of Cornwall and Ireland, to his own mental and emotional wellbeing. In today's programme the focus is upon the many eclectic influences upon Arnold's own music.
Sir Malcolm Arnold didn't like to be boxed into being one type of composer. His range of works testify to this, including both traditional symphonies, to more obscure works including a concerto for Eater, Waiter, Food and Orchestra. His Organ Concerto demonstrates the influences of Handel and Bach, and Jazz permeates through his Concerto for Two Pianos (3 Hands). A Grand, Grand Overture is very different, and not only displays his mastery as an orchestrator, but includes some rather unusual soloists, three hoovers and a floor polisher.
Suite Bourgeoise for flute, oboe and piano (Tango)
Nancy Ruffer, flute
John Anderson, oboe
Helen Crayford, piano
Concerto for Organ and Orchestra, Op 47
Ulrik Spang-Hanssen
Royal Aarhus Academy of Music Symphony Orchestra
Douglas Bostock, conductor
A Grand Grand Overture, Op 57
Jane Glover, hoover
Christopher Laing, hoover
Bill Oddie, hoover
Donald Swann, hoover
Philharmonia Orchestra
Michael Massey, conductor
Symphony No 4, Op 71 (Allegro)
Royal Liverpool Philharmonic Orchestra
Vernon Handley, conductor
Concerto for Two Pianos (3 Hands), Op 104
David Nettle, piano
Richard Markham, piano
Royal Philharmonic Orchestra
Vernon Handley, conductor
Produced by Luke Whitlock, for BBC Wales
If you are experiencing emotional stress, help and support is available.
Emotional distress
https://www.bbc.co.uk/programmes/articles/4WLs5NlwrySXJR2n8Snszdg/emotional-distress-information-and-support
Mental health
https://www.bbc.co.uk/programmes/articles/1NGvFrTqWChr03LrYlw2Hkk/information-and-support-mental-health