Main content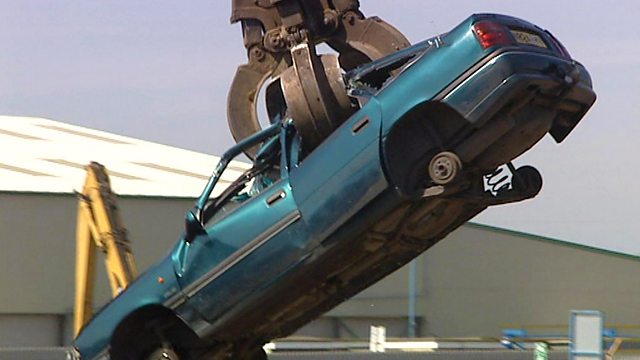 Car Scrapping, Old Age Funding and Factory Homes
Car scrappage schemes - how does the UK compare with the rest of Europe? Also, the cost of having an older population and building a new home on a production line.
New figures suggest we are spending more than we actually have - so why are we still living beyond our means?
Nurses belonging to the Royal College of Nursing are to go on strike for the first time and voting for industrial action in Northern Ireland. We look at why they feel the need to take action.
Car scrappage schemes - why do European motorists seem to get better deals to trade in older cars?
A report suggests older people are heading for rural retirement instead of the seaside, so what extra pressures does that bring to the countryside communities?
Bad news for bank fraud victims after the news that a planned pot of money to cover their losses has been scrapped because the banks can't agree on how it should work
And factory-built houses, are you ready to pick up your new home off the production line?
PRESENTER: PETER WHITE
PRODUCER: PETE WILSON