Main content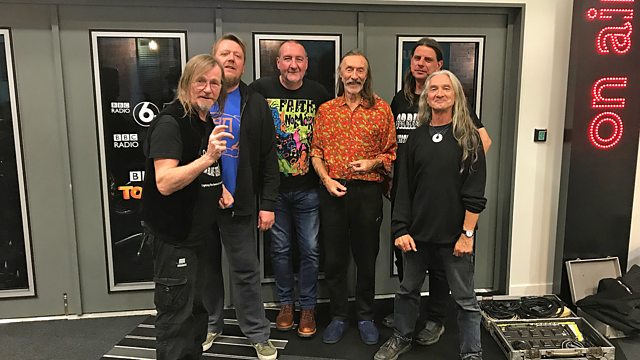 Hawkwind Live In Session
Classic and cutting-edge music, with live sessions and archive performances.
Hawkwind were formed by former London busker, Dave Brock, in 1969 and November 2019 sees them embarking on a UK tour in celebration of their 50th anniversary.
The band is widely recognised as one of space rock's earliest pioneers, and they are also a prominent proto-punk band. Their potent blend of hard, progressive and psychedelic rock alongside science fiction inspired lyrics help define Hawkwind and separate them from the competition.
Well that's what Marc thinks - couldn't be more excited by this session.