Main content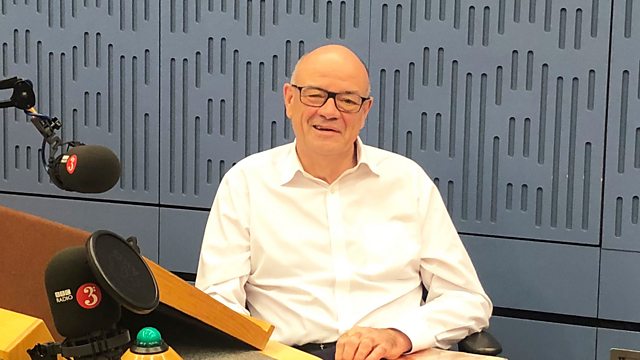 Nicholas Kenyon describes the catapulting success of period ensembles, the controversy of unfamiliar sounds and the era when early music went mainstream.
Nicholas Kenyon looks at the emergence and rapid success of early music as mainstream.
Fifty years ago a revolution began in classical music. Back then, there was little doubt how to play a Mozart symphony or a Bach passion – it meant big symphonic forces, heavy textures, slow speeds and modern instruments. But then along came period performance: a new generation of musicians researched and revived period instruments, performance styles and forgotten composers. With lighter forces, faster speeds and new tools, they declared war on the interventionist musical culture of the mid-19th century. To start with, they were largely dismissed as eccentrics - Neville Marriner called them "the open-toed-sandals and brown-bread set" – and academics unable to play in tune. But throughout the 1970s and 80s they multiplied and gathered force. Along with the advent of the CD, their newfound repertory and fascinating new-old sound gave a boost to the classical recording industry. They overturned the way classical music was listened to and performed, making household names of musicians whose scholarly credentials became almost as important as their performing flair.
Nicholas Kenyon tells the story of that revolution, from the earliest pioneers to the global superstars of today. Across the series, he'll uncover the musical detective-work which went on in universities and rehearsal rooms, reliving the incredible vitality of the times through landmark recordings which took the musical world by storm.
In today's episode, Nicholas looks at the emergence of early music as mainstream. As the 1970s began, rebellion was in the air for music, as in so much else, and Britain saw the proliferation and extraordinarily rapid success of period-instrument ensembles. Certainly, there were over-statements of claims to authenticity, rebuttals from modern instrumentalists, and a period of polarisation. But the public loved the rediscoveries – these new interpreters delved back into the middle ages, explored rare and forgotten repertory, and made ancient music irresistible.
J. S. Bach: B minor Mass (Sanctus)
Concentus Musicus Wien
Nikolaus Harnoncourt, director
Boyce: Symphony No 4 in F major (1st movement - Allegro)
Academy of Ancient Music
Christopher Hogwood, conductor
J. S. Bach: Orchestral Suite No 3 (Air)
The English Concert
Trevor Pinnock, conductor
Perotin: Alleluya pascha nostrum
Martyn Hill, tenor
The Early Music Consort of London,
David Munrow, director
Josquin des Prez: Faulte d'argent
Musica Reservata
Andrew Parrott, conductor
Machaut: Ay mi! Dame de valour
Studio der Fruhen Musik
Thomas Binkley, conductor
Tallis: O nata lux
Clerkes of Oxenford
David Wulstan, conductor
Telemann: Psalm 6, No 8: Es müssen alle meine Feinde.
Rene Jacobs, countertenor
Kuijken Consort
Hildegard von Bingen: A feather on the breath of God
Gothic Voices
Emma Kirkby, soprano
Christopher Page, conductor
Haydn: String Quartet, Op 20 No 4 (4th movement)
Esterhazy Quartet
J. S. Bach: Cantata No 79 'Gott der Herr ist Sonn und Schild', BWV 79 (Chorus)
Leonhardt Consort
Gustav Leonhardt, director
Produced in Cardiff by Amelia Parker