Main content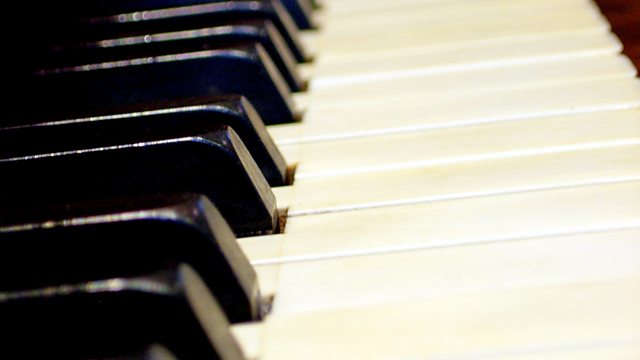 Mariam Batsashvili and Alec Frank-Gemmill
Horn player Alec Frank-Gemmill is heard in a duo by 19th-century virtuoso Adolf von Henselt, and Mariam Batsashvili dazzles in Liszt.
New Generation Artists: music by some of the great piano virtuosi of the nineteenth century.
Former NGA, Alec Frank-Gemmill, plays the substantial Duo by Adolf von Henselt, a virtuoso once mentioned in the same breath as Rubinstein, Liszt and Chopin. Also today, Mariam Batsashvili plays Liszt's respectful transcriptions of two songs by his friend and colleague, Frederic Chopin and his wildly virtuosic reworking of a violin étude by Paganini.
Chopin transcribed Liszt: Meine Freuden and Die Heimkehr from 6 Polish Songs, S.480
Mariam Batsashvili (piano)
Clara Schumann: Ich stand in dunkeln Träumen_
Katharina Konradi (soprano), Eric Schneider (piano)
Adolf von Henselt: Duo Op.14 for horn and piano_
Alec Frank-Gemmill (horn), Daniel Grimwood (piano)
Liszt: Grandes études de Paganini no. 4
Mariam Batsashvili (piano) - recorded live at the BBC Proms.
Featured in...
We broadcast more live and specially-recorded concerts and opera than any other station.